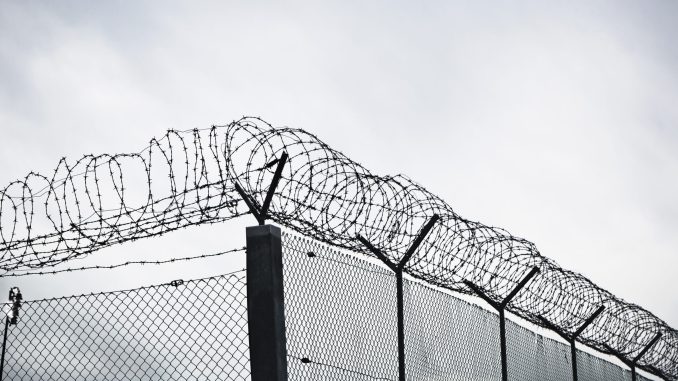 The Wisconsin Department of Corrections is refusing to disclose whether it is housing biologically male prisoners with women, including a man who raped his own daughter.
It remains unclear whether Mark Campbell, a biological man who now identifies as a transgender woman and goes by the name Nicole Campbell, has been transferred to a women's prison. As of September 2019, he was being held at Racine Correctional Institution, a prison for men.
Campbell admitted to raping his own daughter, according to a Wisconsin news outlet. A federal judge had ruled in December 2020 that Campbell could receive taxpayer-funded transition surgery and could be moved to a women's prison while awaiting that surgery.
But it's uncertain where Campbell is currently housed. Wisconsin Department of Corrections' inmate records do include a "Mark A. Campbell" with a birth year of 1971 and a status that reads: "no longer under [Department of Corrections] supervision."
"Clearly, [Campbell has] some very serious sexuality issues, very serious boundary issues, to say the least," a prosecutor in Campbell's case said at his resentencing, court documents show.
Court documents also reveal that the rapist's young daughter told a social worker that her father would sexually assault her while her little brother was home, and that "her little brother would sometimes come into the room while the sexual assault was occurring."
Campbell reportedly would take the children with him to shop for sex toys, which he left around the house along with pornographic materials. "Additionally," court documents say, "when police searched Campbell's apartment, they found knives, dangerous chemicals, an uncased shotgun, and a fuel canister containing 'Coleman fuel,' all within the children's reach."
Police arrested Campbell on the night of March 25, 2007, at his home in River Falls, Wisconsin. According to a local news outlet, authorities described the state of his apartment as follows:
"There were items of dishes, clothing, rotting food, cat feces and other garbage on the floor…There were dishes stacked high with rotten food…pornographic DVDs in among family and children's DVD and books…knife on the floor…chemicals in the reach of children laying around the house…an uncased shotgun in (victim's name) bedroom…underneath the mattress of (her) bunk bed were pornographic magazines and videos…depicting sexually graphic material…(bathroom) toilet had not been flushed for some time…pornographic VHS video laying next to a child's Bible…on the floor in the living room was an approximately 20-pound bag of potatoes that appeared to be rotting and sprouting…in the living room, as well, was a blowup doll. This appeared to be some type of sex toy…"
Since Aug. 21, Wisconsin Department of Corrections Deputy Director of Communications Kevin Hoffman has failed to provide The Daily Signal with information on Campbell's whereabouts or on how many biologically male inmates are housed in female prisons.
The Daily Signal previously reported that a little more than half of the men housed in Wisconsin Department of Corrections facilities who identify as transgender women have been convicted of at least one count of sexual assault or sexual abuse.
The revelation comes from records obtained by The Heritage Foundation's Oversight Project through an April 2022 public records request. The Oversight Project sought information on biologically male inmates seeking transfers to female prisons by saying they identified as transgender females. (The Daily Signal is the news outlet of The Heritage Foundation.)
Of the 161 biological men who are housed in Wisconsin Department of Corrections facilities who self-reported as transgender, 81 (50.3%) have reportedly been convicted of at least one count of sexual assault or sexual abuse as of late July. The prisoners may have been convicted of additional offenses for their current incarceration periods that are not sex offenses, the Wisconsin Department of Corrections noted.
Inmates convicted of sex offenses may have committed crimes including sexual exploitation of a child, sexual exploitation by a therapist, forced viewing of a sexual act, rape, sexual intercourse without consent, incest, sexual intercourse with a child, indecent behavior with a child, enticing a child, and more.
The Daily Signal reached out to Campbell's lawyer, as of 2020, without response.
Have an opinion about this article? To sound off, please email letters@DailySignal.com, and we'll consider publishing your edited remarks in our regular "We Hear You" feature. Remember to include the URL or headline of the article plus your name and town and/or state.