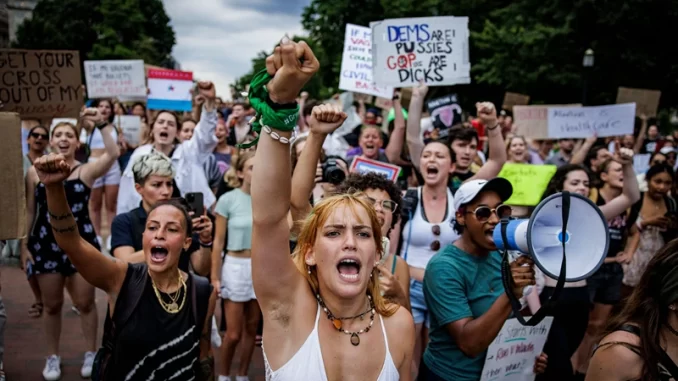 OAN's Abril Elfi 
11:47 AM – Wednesday, November 15, 2023
A left-wing dark money charity funneled at least $150 million in secret contributions into progressive groups and causes in 2022.
Advertisement
According to tax records released by media, the Sixteen Thirty Fund, a financial powerhouse for leftist political action in Washington and across the country, spent at least $150 million last year supporting state ballot measures on abortion rights and assisting Democrats in outperforming expectations in the 2022 midterm elections, among other things.
Reports state that the non-profit  hauled in $189.9 million in contributions from anonymous donors last year, according to their newest documents.
Reportedly, the Sixteen Thirty Fund had passed $148 million in grants to different Democrat-aligned groups, which include organizations that work to push abortion rights and environmental initiatives.
According to the Sixteen Thirty Fund's tax returns, the nonprofit collected more than $10 million from at least five distinct donors, with one individual contributing a whopping $34.5 million. 
The Sixteen Thirty Fund, in turn, took the anonymous funds and distributed large sums to organizations across the country. One of its largest contributions, for $20 million, went to America Votes, which bills itself as "the coordination hub for the progressive community." 
The organization's mission is to provide "voter education, vote by mail programs to defend our democracy and build on high levels of energy and engagement, especially in communities of color and among young people," according to the organization's website. 
The Sixteen Thirty Fund also handed out millions of dollars to groups such as the Run for Something Action Fund, which recruits young progressives to run for office; the Reproductive Freedom for All Committee, which opposes restrictions on abortion; Every Eligible American, a voter turnout organization; and the Secure Elections Project.
According to tax documents, the Sixteen Thirty Fund paid $750,000 to House Majority Forward, a dark money charity linked with then-House Speaker Nancy Pelosi, in 2020. The Sixteen Thirty Fund also gave $500,000 to the Senate Majority PAC, which is affiliated with Senator Chuck Schumer (D-N.Y.).