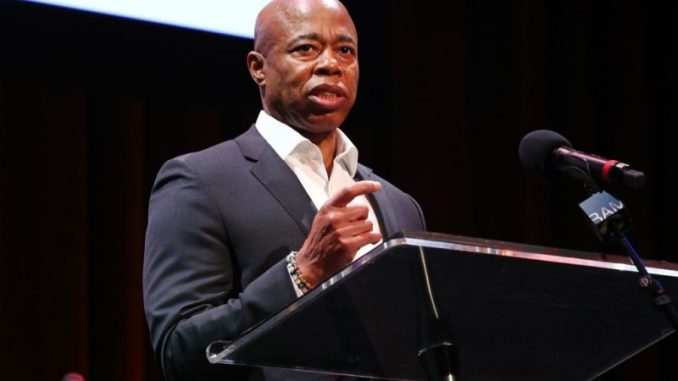 OAN's James Meyers
11:53 AM – Friday, November 17, 2023
When unveiling New York City's new budget plan, Mayor Eric Adams announced that 4,000 cops will be let go over the next two years due to the ongoing immigration crisis in The Big Apple.
Advertisement
The plan, revealed on Thursday, includes reducing the number of officers from 33,000 to 29,000 over the next couple of years. 
Meanwhile, the next five police academy classes will be canceled. This will result in the city's police department being below 30,000 for the first time since the 1980's. 
Adams, a former NYPD captain when elected, promised to cut down on crime and make the city safe again. 
"This is extremely personally painful for this administration. These projects, and these initiatives, we knew was going to improve the lives of New Yorkers," Adams said on Thursday.
Some of the cuts in the new budget are expected to take effect immediately, shrinking every agency by at least 5%. 
The highest cuts in the new budget include a $2.1 billion cut to education, over $1 billion less for the Department of Social Services, and $800 million from Homeless Services. 
"This is truly a disaster for every New Yorker who cares about safe streets," police union President Patrick Hendry said in a statement posted on X, the social media website formerly known as Twitter. "Cops are already stretched to our breaking point, and these cuts will return us to staffing levels we haven't seen since the crime epidemic of the '80s and '90s."
Meanwhile, New York has been dealing with how to handle the influx of migrants. The state is receiving up to 10,000 per month. The city has pleaded with the Biden administration to send aid.
Adams recently said that New York City would spend almost $12 billion on various projects over the next two years.
Stay informed! Receive breaking news blasts directly to your inbox for free. Subscribe here. https://www.oann.com/alerts