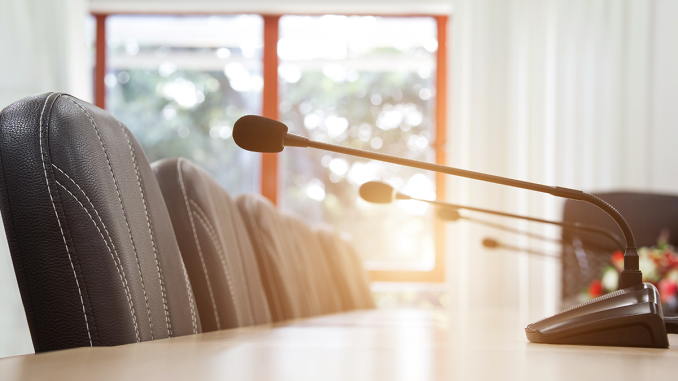 One of the epicenters of the fight over parental rights in public schools is likely to remain a contested battleground with the results of Tuesday's school board elections. 
Although the school board governance issue has become an all-out tug-of-war between parental rights groups and the woke Left over the past three years, neither side seems willing to back down just yet—and these Loudoun County, Virginia, school board elections prove it.
In unofficial results Tuesday night, voters elected four pro-parental rights candidates to the nine-member Loudoun County School Board, while more liberal candidates kept or won the other five seats.
A total of 18 candidates ran for the nine officially nonpartisan seats, all of which were on the ballot in the suburban Virginia school district, with advocacy groups and political parties jumping into the fray.
Six candidates staked their entire campaigns on parental rights and a return to academics in Loudoun County Public Schools, a school district just outside the nation's capital that serves over 80,000 students.
The pro-parental rights candidates were Michael Rivera, Deana Griffiths, Chris Hodges, Viktoria Hunyadi, Kari LaBell, Lauren Shernoff, and Joseph Smith, four of whom won election: Griffiths, LaBell, Shernoff, and Smith.
Moms for Liberty, a parental rights advocacy organization, endorsed Rivera, Griffiths, Hodges, and Smith earlier this year. Each faced an opponent endorsed by the Democratic Party and the teachers union who promised to focus on diversity, equity, and inclusion (known as DEI) and "social-emotional learning," neither of which is popular with parents because of their roots in racial and sexual discrimination. 
In all, only two incumbent board members sought reelection. The unofficial results show that neither Erika Ogedegbe or Harris Mahedavi won.
Democratic-endorsed candidate Melinda Mansfield ran unopposed for her first four-year term on the board. 
Rivera, a detective with the Loudoun County Sheriff's Office, ran on "making our schools safer and more transparent." Like the other three candidates endorsed by Moms for Liberty, he expressed disdain for the scandals that rocked Loudoun County schools over the past few years. 
Griffiths and Hodges, who are parents and grandparents of students in the school system, echoed Rivera by calling for a return to academic advancement away from the mire of petty politics. Smith called this new focus a priority of "common sense" over "divisive ideologies."
"While I had long assumed that the Loudoun County School Board had the best interests of my family and community in mind, I soon discovered that this was not the case," Smith said on his campaign website. "Multiple scandals, a lack of transparency, and a lack of accountability motivated me to speak out against the board and advocate for positive change."
The Loudoun County School Board has been no stranger to controversy. After two sexual assaults of girls by a "gender-fluid" student in 2021, the school board voted to keep the incident reports and results of the investigation hidden. 
Only one incumbent board member, John Beatty, contested the move to hide the reports. Beatty unsuccessfully made a motion to redact students' names but still release the report. He didn't seek reelection.
In December, a special grand jury released a separate report on Loudoun County Public Schools' handling of the 15-year-old "gender fluid" student's multiple alleged sexual assaults. 
Virginia Attorney General Jason Miyares, a Republican, requested the grand jury in April. Loudoun County residents made up the panel and heard from over 40 witnesses and looked at over 100 pieces of evidence.
The grand jury's report states that Loudoun County Public Schools "failed at every juncture" and that the school system "as an organization tends to avoid managing difficult situations by not addressing them fully." 
The panel also suggested unsuccessfully that the report be released to the public, to provide as much information as possible.
It's highly unusual for a simple public school board election to garner national attention from news outlets, but such attention couldn't come at a more crucial time.
Loudoun County Public Schools, torn apart by sexual assault, obfuscation, and liberal gatekeeping, became one of the first public school districts in which parents demanded access to the contents of their children's education. 
The school scandals in Loudoun County showcased the ugly underbelly of a corrupt and dishonest superintendent and school board. These election results show that the fight isn't over for parents who desire to make these public schools a place of academic focus—they don't yet have a majority on the school board.
The victories Tuesday evening for the parental rights candidates prove bittersweet: Neither of the incumbents who had garnered such scorn were reelected, but simply being a "parents rights candidate" didn't function as a magic wand for winning the election.
Have an opinion about this article? To sound off, please email letters@DailySignal.com, and we'll consider publishing your edited remarks in our regular "We Hear You" feature. Remember to include the URL or headline of the article plus your name and town and/or state.