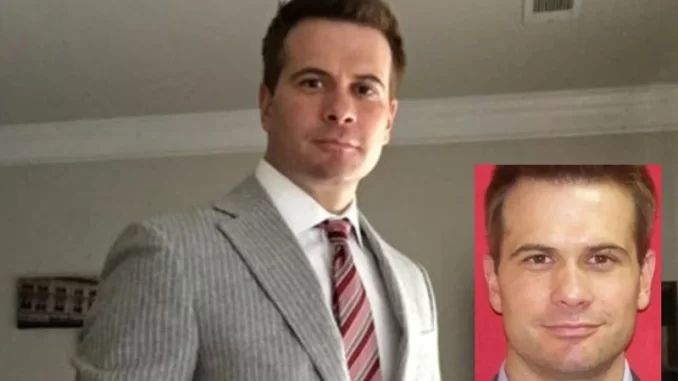 OAN's Abril Elfi 
12:36 PM – Wednesday, November 8, 2023
A former CIA agent has pleaded guilty to drugging and sexually assaulting more than two dozen women while on overseas posts.
Advertisement
On Tuesday, Brian Jeffrey Raymond pleaded guilty to one count of sexual abuse, abusive sexual contact compulsion and inducement, and transportation of obscene material.
He admitted to abusing 28 women in six countries since 2006, as part of a plea deal.
A search warrant showed that the 47-year-old former agent had kept over 500 videos and photos of naked and unconscious women. 
In some of the footage reviewed, Raymond is seen "touching and manipulating" the unconscious women, including forcing their eyelids open, situating their limbs, and groping certain body parts.
The videos were reportedly taken while the former CIA officer was working at the United States Embassy in Mexico City and living in the "embassy-leased housing" where the assaults took place.
Raymond previously tried to argue that he was not guilty because he suffered from "erectile dysfunction."
In May 2020, police reacted to allegations of a naked woman screaming on the balcony of Raymond's U.S. Embassy-rented residence in Mexico City.
According to court filings, despite her lack of memory from that night, he had drugged and assaulted her after meeting her on Tinder, a popular dating app.
Prosecutors stated that Raymond quit that same year and attempted to remove the troubling evidence after learning of the criminal investigation. However, he was unsuccessful in his efforts.
Investigators were able to identify the victims after obtaining the videos and images from his phone and personal iCloud account, many of whom he met on dating apps and invited back to his embassy-leased residences for what turned out to be "roofied cocktails."
Raymond, who speaks Mandarin and Spanish fluently, reportedly preyed on women in Mexico City, Peru, and four other nations that officials did not name in court documents, owing to security concerns.
Prosecutors were prepared to invite up to 14 of his victims to testify when Raymond changed his mind and accepted the plea offer. 
The former agent now faces up to 24 to 30 years in prison and is set to be sentenced sometime in September 2024.
Stay informed! Receive breaking news blasts directly to your inbox for free. Subscribe here. https://www.oann.com/alerts