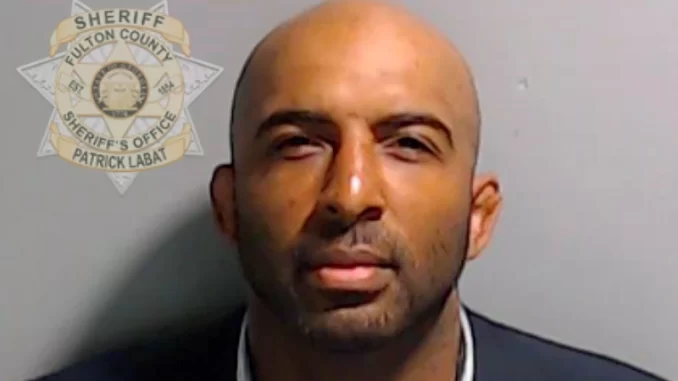 OAN's Abril Elfi
5:56 PM – Monday, August 28, 2023
One of former President Donald Trump's 18 co-defendants has been denied bond and will remain at the Fulton County Jail.
Advertisement
After turning himself in on Thursday morning, Harrison Floyd, the leader of "Black Voices for Trump" and one of the case's only two Black defendants, was reportedly considered a "flight risk" by a state judge.
According to prosecutors, the former United States Marine allegedly influenced a witness and took part in conspiracy to commit solicitation of false statements. He was charged with violating Georgia's Racketeer Influenced and Corrupt Organizations (RICO) Act. 
The indictment claims that Floyd put pressure on Ruby Freeman, an election worker in Fulton County, after she refused to change the county's vote in the 2020 election for Trump. 
The 39-year-old defended himself and was the only one of the 19 defendants in the case who did not arrange a bond agreement with state prosecutors before turning himself in.
He reportedly told Judge Emily Richardson that legal counsel was too expensive for him.
"I can't put my family in that kind of debt," he said.
Floyd was also charged earlier this year with assaulting an FBI agent.
He allegedly shouted, pushed, and assaulted an agent serving a subpoena at his Maryland home for federal Special Counsel Jack Smith's election fraud probe.
Richardson cited the open case as justification for remanding him in jail. She also stated that the other judge who will be presiding over his trial will make the final call and decide whether or not he will be granted bail. 
A date for his next court appearance has not yet been decided.
This is a developing story.
Stay informed! Receive breaking news blasts directly to your inbox for free. Subscribe here. https://www.oann.com/alerts