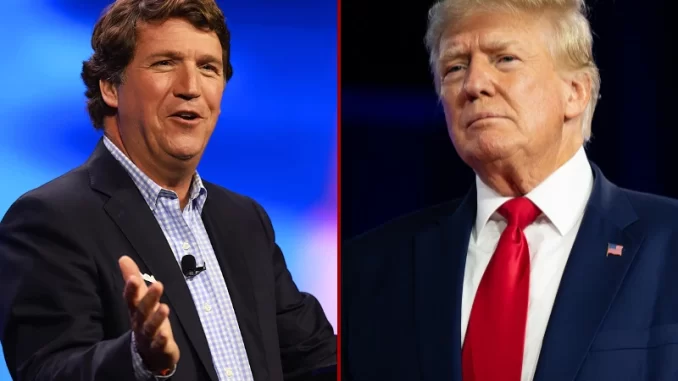 OAN's Daniel Baldwin
9:31 AM – Thursday, August 24, 2023
More than 200 million people have viewed 45th President Donald Trump's sit down interview with former Fox News host Tucker Carlson. That is more than the amount of people who voted in the 2020 election.
Advertisement
In the 2020 U.S. presidential election, 155 million people voted. As of publishing this article, Trump's interview has been viewed by about 45 million more people. And that number is likely to climb.
Trump's sit down with Carlson easily garnered better ratings than Fox News' first Republican presidential primary debate. Trump predicted this and was proven right yet again.
"Cable news is down because it lost credibility," Trump told Carlson. "Fox is way down and the good old days are long ago. It was a terrible move getting rid of you. We'll get bigger ratings than the debate."
Trump told Carlson he had no desire to stand on the stage in Milwaukee, Wisconsin and get attacked by candidates polling 30% below him.
"Do I sit there for an hour or two hours, whatever it's going to be, get harassed by people who shouldn't even be running for president," Trump asked. "Should I be doing that at a network that isn't particularly friendly to me?"
RealClearPolitics polling average shows the 45th president leading the race to become the Republican nominee by more than 40%.
Stay informed! Receive breaking news blasts directly to your inbox for free. Subscribe here. https://www.oann.com/alerts