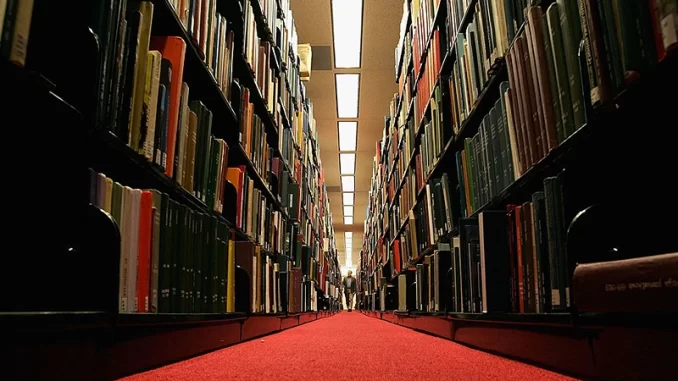 OAN's James Meyers
11:10 AM – Friday, August 18, 2023
The Texas State Library and Archives Commission announced they are cutting ties with the American Library Association (ALA) over accusations of pushing dangerous "Marxist Ideology."
Advertisement
This comes after last month, Republican Texas State Representative Brian Harrison (R-Texas) urged the commission's chairwoman Martha Wong to cut the partnership with the ALA. 
"Less than one month after I requested the Texas State Library & Archives Commission to cut ties with the American Library Association, I am excited to report that they just informed me they will not renew their contract with them," Harrison wrote in a statement.
In early 2023, the ALA appointed Emily Drabinski as the president of the organization, who is a self-proclaimed "Marxist lesbian," and has been very outspoken on being a socialist. 
In a recent interview with a socialist publication called Red Fault, they praised her new position, writing, "It's a huge inspiration to socialists, librarians, and socialist librarians."
However, Harrison told Fox News Digital that the socialist propaganda is not welcome in the Longhorn state. 
"If Ms. Drabinski wants to push socialism and Marxist ideology, she can do it on her own dime," he said. "I'm fed up with overtaxed Texans being forced to fund government tyranny and the indoctrination of their children."
Additionally, the ALA has been known for opposing removing pornographic material and sexually explicit content from books in children's libraries. 
Stay informed! Receive breaking news blasts directly to your inbox for free. Subscribe here. https://www.oann.com/alerts