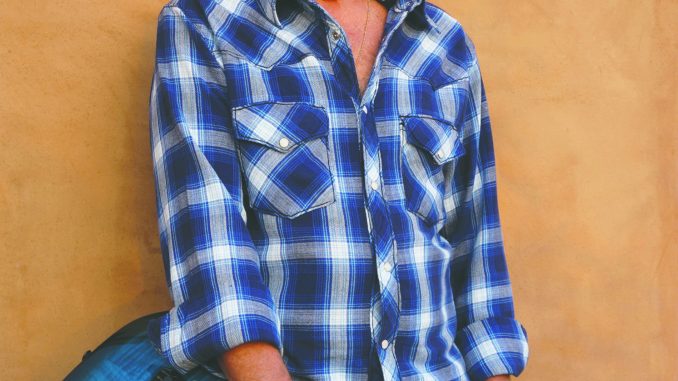 In the pantheon of baseball-related songs, John Fogerty's "Centerfield" takes its place front and center with its nods to Hall of Famers Joe DiMaggio, Willie Mays and Ty Cobb, all who patrolled that part of the outfield. With spring training and Opening Day behind us, avowed baseball fan Fogerty is celebrating the new season by hitting the road. But what makes 2023 a year for the California native to be jazzed about is his having finally acquired the worldwide copyright to the Creedence Clearwater Revival catalog, a rich trove of material that produced 14 consecutive top 10 singles between 1969 and 1971 and five consecutive top 10 albums—with nearly all of the songs penned by Fogerty alone. And while the Rock & Roll Hall of Famer pointed out the battle for those intellectual rights dates back to CCR's origins ("The ownership was handed over the second the contract was signed in early 1968,") he's finally at peace now that his ownership rights have been restored.
"It's a big relief now and I just don't have to worry about that now," he said. "It was wrong of course, but I'm in a celebratory mood for sure. I'm just happy that I'm still here and I get to share this with my fans and also with my family, which is such a large part of my musical journey at this point."
And during all those decades while Fogerty battled for his songs behind the scenes, his love of baseball has been the lifelong joy that's sustained him dating back to his childhood. Early memories include his pop talking about the Yankees and Babe Ruth when the CCR founding member was around three or four. And with no major league baseball teams west of the Mississippi River, Fogerty's early rooting interests were with the San Francisco Seals, a Pacific Coast League team that was home to all the DiMaggio brothers. Other hardball connections came from rooting for minor league outfits the Oakland Acorns (where Billy Martin got his start and Casey Stengel had a brief managing stint) and the Oakland Oaks (brother Jim was a batboy for them). But it would be Charlie Finley's Oakland Athletics who Fogerty gave his allegiance to when the team moved to the Bay Area in 1969.
"The team that became mine was the Oakland A's, but that happened slowly," Fogerty recalled. "I watched the Giants and Dodgers, of course. But in the early '70s, the Oakland A's, who were just down the road from where I lived, became very good and went to the World Series. During all of that, I just went with it. I went to the third World Series, I believe. There came a time, after all that success, where the team became pretty pedestrian and rather ordinary and they were having a rough time of it, like so many cities that I've gone to all over the country. Some people would call them the Oakland AAAs. I know when Billy Martin came to town, he was wearing out the arms of the pitchers. I then realized that these were my guys. I'm for the underdog and that sort of thing so it was at that moment that the Oakland A's became my team."
On this day, Fogerty's favorite players weren't automatically tied to the team whose uniforms former team owner Finley described as "Kelly green, wedding gown white and Fort Knox gold."
John Fogerty will be appearing on April 28 at Radio City Music Hall, 1260 Sixth Ave., NYC. For more information, visit www.radiocity.com or call 866-858-0008.
John Fogerty's Fave Baseball Players
Lou Gehrig
(New York Yankees)
"Lou Gehrig is at the top of the list. I read a book when I was in third grade called Lou Gehrig: Boy of the Sand Lots. It might have been the first actual book that I read. This was an actual book at my school library that I checked out, took home and read three or four times. I now have a copy of it. He had just this amazing career with the Yankees."
Reggie Jackson
(Kansas City/Oakland Athletics; Baltimore Orioles; New York Yankees; California Angels)
"Around the time "Centerfield" came out, someone asked me what my best moment would be in baseball if I was a player and I said I thought my favorite thing would be in a World Series game, where I'm on second base and Reggie Jackson is at the plate and hits a walk-off homerun to win the game. So I'm in the game, but I'm not the hero. That's kind of who I am, that's kind of my personality. My wife is always giving me the elbow to take credit for doing something. I'm not the guy doing it, I'm the guy who appreciates it."
Bryce Harper
(Washington Nationals;
Philadelphia Phillies)
"Bryce Harper is someone that I'm really watching. When he first came up, I was toggling between him and Mike Trout. I was into Trout, because he was here in L.A. I didn't know much about Bryce. But those two are both destined to open a new wing in the Hall of Fame. I'm really encouraged by both of those guys, because they're kids still. You can say a whole lot of people. I'll go with Bryce for now."