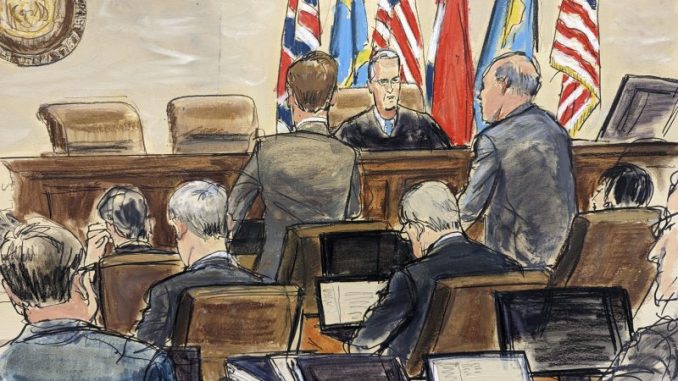 OAN Sophia Flores
UPDATED 1:19 PM – Tuesday, April 18, 2023
Lawyers for Dominion Voting Systems and Fox have come to a settlement before the opening of the trial was set to begin.
Dominion was scheduled to present its opening statement to the jury at 1:30 p.m. ET on Tuesday. However, the trial was mysteriously delayed. The two lead lawyers for the case, Dominion attorney Justin Nelson and Fox attorney Dan Webb, went into the judge's chambers and returned back to the courtroom.
It was speculated that the two parties were discussing a settlement due to trial being delayed a day. The trial was initially set to begin on Monday.
This settlement stops what would have been considered on of the biggest media trials in U.S. history.
This is a developing story.
Stay informed! Receive breaking news blasts directly to your inbox for free. Subscribe here. https://www.oann.com/alerts