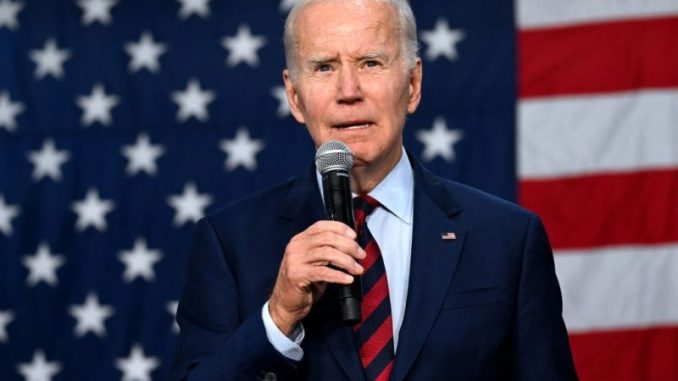 OAN Roy Francis
UPDATED 6:07 PM PT – Thursday, December 29, 2022
President Joe Biden has signed the $1.7 trillion federal spending bill into law on Thursday.
The bill includes funding for a number of government priorities, including the war in Ukraine. The passing of this bill effectively avoids the government shutdown that had been looming as the year came to an end.
The bill was flown to St. Croix in the U.S. Virgin Islands, where Biden is currently vacationing. He signed the bill while on his vacation, ending what he calls a "year of historic progress."
Criticisms have been pouring in over the President flying to the Caribbean while the country is being devastated by winter storms. Some are demanding that he comes back to the White House to lead the country by example.
He also added that the bill will fund "medical research, safety, veteran health care, disaster recovery, VAWA funding – and gets crucial assistance to Ukraine."
Many have criticized the contents of the bill, including how many of the programs that are being funded are not necessary. This is in addition to how the 4,155-page long bill itself was drafted at night, to where representatives were not able to read the full length of its contents before it had to be voted on.
The bill will fund the government through fiscal year 2023.