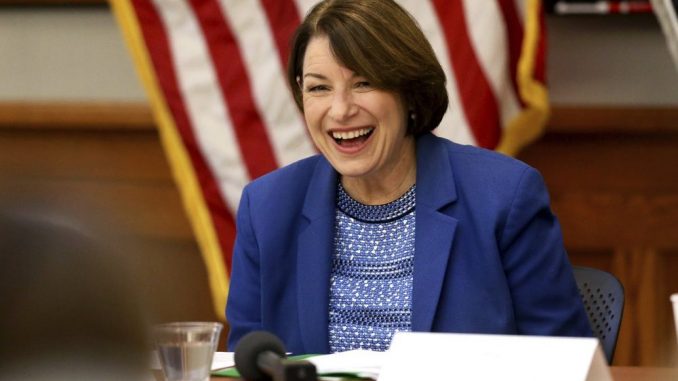 OAN Newsroom
UPDATED 5:54 PM PT – Sunday, July 18, 2021
Sen. Amy Klobuchar (D-Minn.) shared her thoughts on a possible retirement for U.S. Supreme Court Justice Stephen Breyer. During an interview on Sunday, the Democrat was pressed on the Justice's recent statements that he has not yet made plans for his retirement.
Klobuchar offered her opinion on what he would risk if he waited to retire and if Republicans gain control of the Senate.
"If he's going to retire it should be sooner rather than later if you are concerned about the court," he expressed. "What happens in the U.S. Senate matters."
Democrats have hoped for Breyer's retirement following President Donald Trump's fill of three vacancies within the Supreme Court during his time in office, which resulted in a conservative majority. Breyer's retirement would allow Joe Biden to fill the justice's seat with a left-leaning figure.
Breyer is 82-years-old and has repeatedly claimed in the last several months he has not yet made plans for retirement, but he has considered his health and the makeup of the court in his decision.