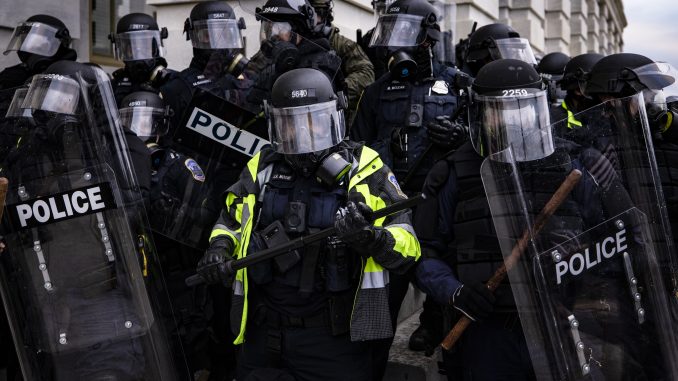 OAN Newsroom
UPDATED 6:32 PM PT – Sunday, July 18, 2021
Conservative activist Philip Anderson detailed the death of January 6 protestor Rosanne Boyland, which he has blamed on Capitol police. During an interview on Sunday, Anderson said the actions of Capitol police on January 6 caused a stampede outside the Capitol that crushed Boyland.
He said officers used tear gas and pushed protestors to pile up on each other. As a result, Boyland was the first protestor to die that day, which was followed by the shooting of Ashli Babbitt inside the Capitol.
Anderson said he was knocked unconscious for a short while and then came back to his senses to watch Boyland die.
We were literally getting crushed to death and the police would not let us get up and go," he explained. "…The problem was that's what killed Rosanne Boyland. It wasn't an overdose. I saw her in the tunnel, she was a-okay."
Mainstream media have tried to discredit Anderson's statements by blaming Boyland's death on an overdose. However, Anderson said new evidence and videos showed Boyland was indeed killed in a stampede that resulted from actions of Capitol police.