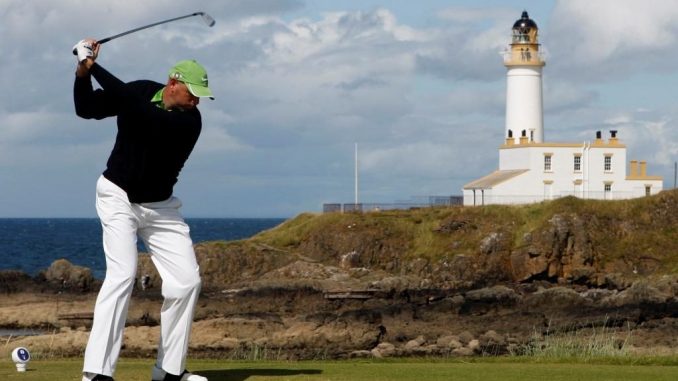 OAN Newsroom
UPDATED 6:31 PM PT – Saturday, July 17, 2021
President Trump suggested the 2021 Open Championship should have been held on his golf course in Scotland. On Saturday, the 45th president said he had spent some time watching the tournament, which he added was terrific.
However, Trump added almost all of the great players and golf aficionados have known the greatest site and course of all was none other than his course in Turnberry, Scotland. He said it was a shame the phenomenal course has sat empty during the Open Championship because organizers have considered him to be too controversial due to a false reputation attributed by fake news.
The Open SHOULD 100% be at Trump Turnberry!

The players want it, the world wants it, it's the radical left and fake news media stopping it! pic.twitter.com/JxqKB8BT84

— Nick Adams (@NickAdamsinUSA) July 17, 2021
Trump went on to say, "oh well, life proceeds forward" and added the Open will return to Turnberry one day.