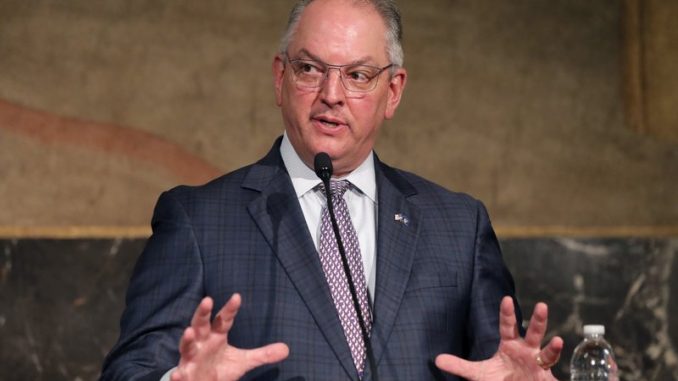 OAN Newsroom
UPDATED 6:57 PM PT – Friday, July 16, 2021
Louisiana lawmakers scheduled the first veto override session under the state's Constitution enacted in 1974. According to vote tallies released on Friday, only 12 of 39 senators and 35 of 104 House members voted to avoid sessions to overturn Gov. John bel Edwards (D-La.) recent vetoes.
Edwards rejected two bills in particular that rallied legislators to support the session. The first was a measure banning transgender athletes from competing on school sports teams of their preferred gender. In addition, the Democrat governor tossed a bill allowing residents 21-years-old and older to carry handguns without a permit.
For the first time in Louisiana history, the Legislature will hold a Veto Override Session. According to Louisiana's Constitution, it's the Legislature's right as a co-equal branch of government to override vetoed legislation that goes against the people's will. pic.twitter.com/c5PvQ9TvGr

— Paula Davis (@RepPaulaDavis) July 16, 2021
The Constitutional Carry Bill garnered a lot of support in the predominantly pro-gun state.
"I don't think that any more criminals will carry than are currently carrying," explained Dan Zelinka, President of the Louisiana Shooting Association. "What it does allow is the law abiding citizen to carry and law abiding citizens have never been a problem."
Meanwhile, the state's historic veto override session is expected to begin on Tuesday and last up to five days.