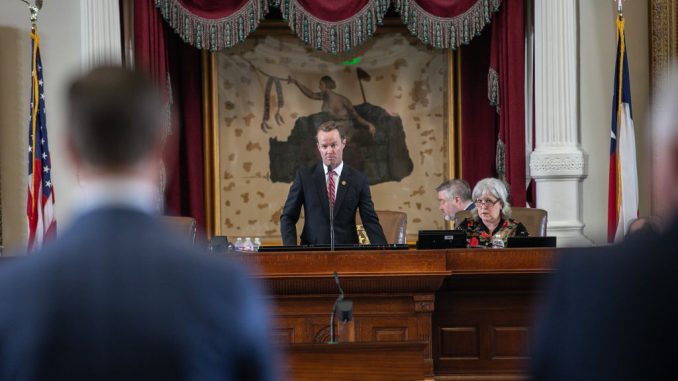 OAN Newsroom
UPDATED 2:00 PM PT – Friday, July 16, 2021
Texas House Speaker Dade Phelan (R) has put pressure on Texas Democrats to come back home. In a statement released on Thursday, Phelan announced he is chartering a plane to wait for the Democrats in D.C. on Saturday in order to bring them back to Austin.
The speaker said they must return to do their jobs, adding "the state of Texas is waiting." However, Texas Democrats have said they are not going anywhere, claiming they are "saving democracy from Trump Republicans."
A plane will be waiting Saturday in Washington for my colleagues ready to get to work. The State of Texas is waiting. #txlege pic.twitter.com/rnTaQPbpCd

— Dade Phelan (@DadePhelan) July 15, 2021
Senate Majority Leader Chuck Schumer (D-N.Y.) applauded the lawmakers' efforts this week, calling them courageous and labeling their escape from Austin "all-American."
Phelan has also called on every lawmaker who fled to refuse pay for the days they were absent. The Democrats' political stunt comes as Republicans in the Texas legislature are trying to pass election integrity laws in the state ahead of the 2022 midterms.