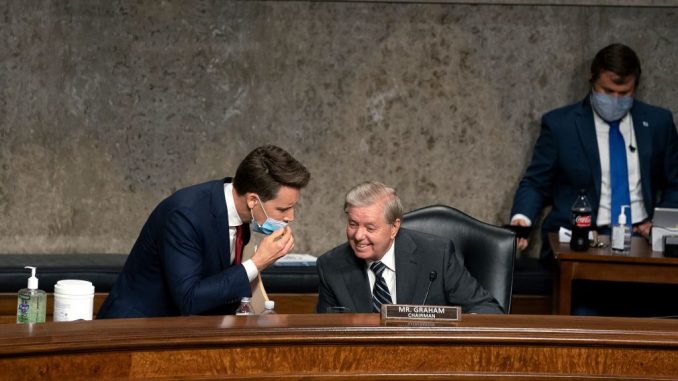 OAN Newsroom
UPDATED 1:28 PM PT – Friday, July 16, 2021
Two GOP senators have called for the Judiciary Committee to hold a hearing on the border crisis happening under Joe Biden's watch.
Sens. Josh Hawley (R-Mo.) and Lindsey Graham (R-S.C.) sent a letter to Chairman Dick Durbin (D-Ill.) on Thursday. The letter called on Department of Homeland Security Secretary Alejandro Mayorkas and officials from Customs and Border Protection to testify.
Sen. Hawley: "As our country recovers from the pandemic, we should absolutely retain the ability to turn away those crossing our border illegally who pose a threat to the health of American citizens."

— Senator Hawley Press Office (@SenHawleyPress) July 13, 2021
Hawley mentioned how Senate Democrats have failed to hold a hearing on the matter despite the fact that CBP has apprehended a historic number of illegal immigrants.
He and Graham also highlighted how smugglers and cartels are making billions off the broken border system while the Biden administration has not proposed any meaningful solution.