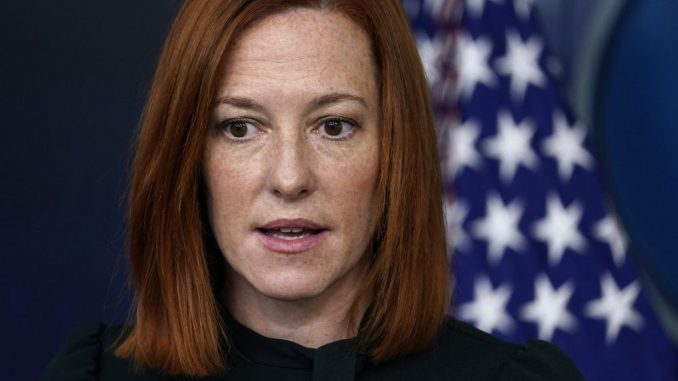 OAN Newsroom
UPDATED 4:45 PM PT – Friday, July 16, 2021
White House Press Secretary Jen Psaki touched on rising COVID-19 cases and vaccine misinformation at her daily press briefing. Speaking to reporters on Friday, Psaki was questioned over the White House's concern that the Delta variant could be more widespread than initially thought.
This comes amid a surge of Delta variant cases and COVID-19 hospitalizations in the U.S., along with several officials reevaluating mask mandates. Los Angeles County recently reimposed mask mandates regardless of an individual's vaccination status. The order was set to go into effect on Saturday night.
Estimates show the Delta variant caused over half of recent #COVID19 cases in the United States. Protect yourself against Delta & other variants by getting vaccinated.
Learn more about variant proportions in your area: https://t.co/Oymzenmv0N. pic.twitter.com/NMNtmKvtEU

— CDC (@CDCgov) July 16, 2021
Officials have stated the Delta variant has become the most dominant strain of COVID-19 worldwide.
"I don't want to speak out of turn here because it's really a question for the health and medical experts and how they're tracking it and how concerned they are," Psaki explained. "We certainly know on transmissibility, based on the CDC data, that the Delta variant is impacting the majority of people who are getting sick with COVID now. "
Cases of the Delta variant have been identified in about 100 countries around the world.