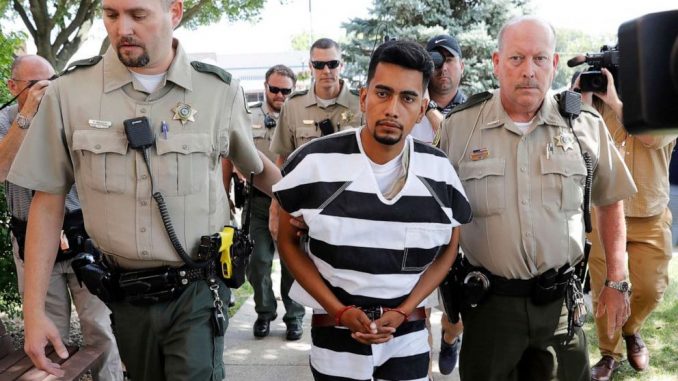 OAN Newsroom
UPDATED 5:28 PM PT – Thursday, July 15, 2021
A bombshell claim by defense lawyers have prompted a judge to delay sentencing for the illegal immigrant convicted of killing University of Iowa student Mollie Tibbetts. The judge ruling on Wednesday said former farmhand Christhian Bahena Rivera will not face sentencing on Thursday as originally scheduled.
This comes after the defense accused prosecutors of failing to disclose a probe into a sex trafficking ring near where Tibbetts vanished during a jog back in July of 2018.
"There were devices, computers, thumb drives that were seized and were presumably sent to be looked at for a sex trafficking investigation. We have not received it," claimed the defense. "That evidence is exculpatory and has not been produced."
The lawyers have requested the judge consider the probe along with a trio of disappearances in Poweshiek County. The claims reportedly set off a battle in court with the prosecution.
"They want to go and knock themselves out trying to find out all this confusing information, but there is nothing in the case law that compels the state to chase its tail because they're asking us to do it," said the prosecution.
Although, ultimately, the judge sided with the defense.
Additional hearings are now set to be held in order to retrieve more details on the new information before the judge considers ordering a new trial. Rivera was originally supposed to be sentenced to life in prison without parole.