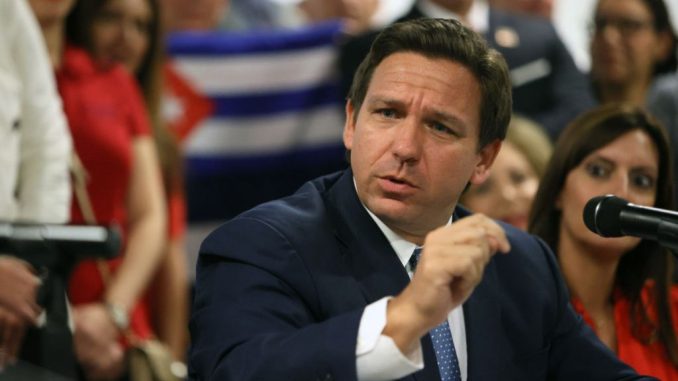 OAN Newsroom
UPDATED 8:35 AM PT – Friday, July 16, 2021
Florida Gov. Ron DeSantis (R) has called on Joe Biden to keep internet for Cubans after the communist dictatorship shut off access to the web during mass protests. Speaking at a press conference on Thursday, Gov. DeSantis said restoring communication is one of the best ways to help protestors amid their ongoing fight for freedom.
While Biden claimed he is still considering whether this is even an option, DeSantis asserted the U.S. has the technology to deliver, but time is running out. Internet blackouts on the island are making it difficult for protestors to organize and in return, is preventing them from exposing the government's abuses to the rest of the world.
"The one thing that communist regimes fear the most is the truth and if we're able to help Cubans communicate with one another, also communicate to the outside world, that truth is going to matter," expressed DeSantis.
The one thing that communist regimes fear the most is the truth. If we're able to help the people of Cuba communicate amongst themselves and to the outside world, the truth will prevail. I am calling on President Biden to step up and help provide internet to the Cuban people. pic.twitter.com/pFJCkFJYGk

— Ron DeSantis (@GovRonDeSantis) July 15, 2021
Meanwhile, Florida Sen. Rick Scott (R) agreed and suggested internet on the island is key to giving Cubans a chance at freedom. DeSantis and Scotts' message has resonated with numerous Floridians, like Julia Penton who is currently unable to video chat with at least 30 of her family members in Cuba due to internet blackouts.
While it's unclear if the White House will improve internet access in Cuba, the governor of Florida has vowed to do whatever he can on a state level to assist the effort and is urging Americans to stand with those seeking freedom from a brutal reign of communist oppression.