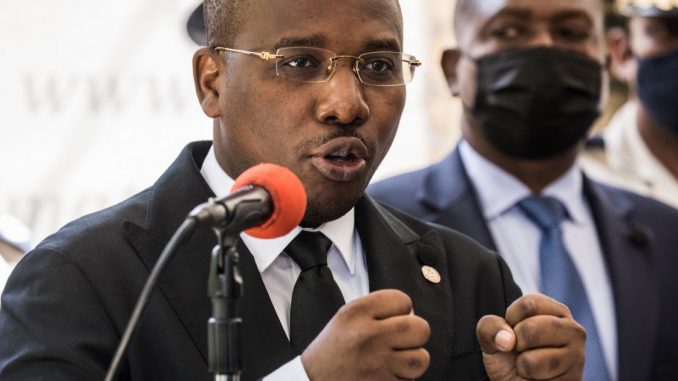 OAN Newsroom
UPDATED 1:30 PM PT – Friday, July 16, 2021
The Biden administration has decided to bolster security at the U.S. Embassy in Haiti, but announced sending troops to stabilize the island nation was "not on the agenda." In a joint new conference on Thursday, Joe Biden said a number of American Marines would be sent to the embassy to reinforce security after the assassination of Haitian President Jovenel Moïse.
Moïse was killed by gunmen last week, which fueled further political unrest in the embattled nation. The interim president of Haiti requested American forces to be deployed to protect key infrastructure throughout the nation in preparation for the national elections in 120 days.
It is with a heavy heart that I join the Government and people of #Haiti in mourning His Excellency President Jovenel Moïse.

Our thoughts and prayers are with his family and First Lady @martinejmoise for a swift recovery. pic.twitter.com/UYbY2llAo6

— Amina J Mohammed (@AminaJMohammed) July 14, 2021
Following Biden's statement, Haiti's Election Minister Mathias Pierra stated he felt the request for U.S. troops was still open for discussion. He mentioned future development would be a factor and assured the government was maintaining strong efforts to stabilize the security of the nation.
Haitian authorities have yet to release information on who could have been responsible for the assassination.