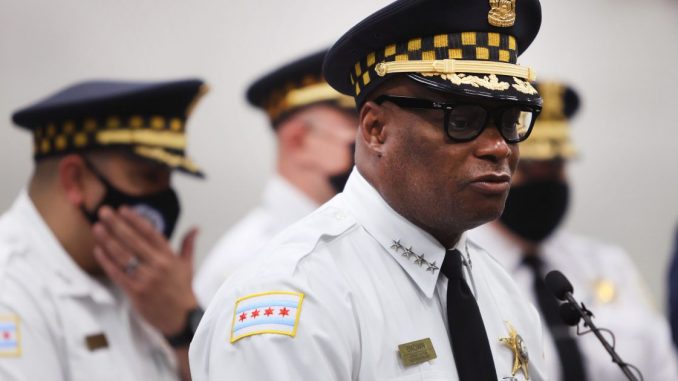 OAN Newsroom
UPDATED 12:57 PM PT – Friday, July 16, 2021
At least 10 people have been shot during two separate incidents in Democrat-run Chicago. According to authorities, the shootings occurred just hours apart in two different neighborhoods on Wednesday.
One group was walking on a sidewalk when three gunmen exited a vehicle in an alley and opened fire. Four men and one women were hit, while three of the men remain in critical condition. This was on the heels of a shooting on the city's west side, where four women and a man were injured. No arrests have been made in connection with either shooting.
We are moving the needle to create a safer city for all of us. At a press conference this morning, I spoke about the need to hold violent offenders accountable and disrupt the flow of guns into Chicago. We need to do this now. pic.twitter.com/NbHpoAT1pS

— Chicago Police Superintendent David O. Brown (@ChiefDavidBrown) July 13, 2021
"We know the individuals across the street because they're right across the street from my office. Individuals we give pizza to and build relationships with," Autry Phillips of Target Areas Development Corp. expressed. "We're not sure where this came from or what actually happened."
This comes amid an uptick in violent crime in major cities across the nation, which many blame on efforts to defund the police.