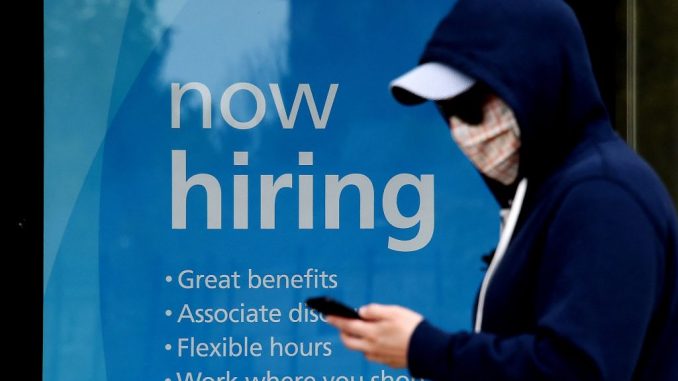 OAN Newsroom
UPDATED 1:52 PM PT – Thursday, July 15, 2021
A new poll has shown around one-third of unemployed Americans turned down job offers during the COVID-19 pandemic. That's according to a Morning Consult poll released on Wednesday, which said nearly two million people specifically turned down work citing the higher unemployment benefits offered during the pandemic.
This comes as many states have struggled to fill jobs, with more than half of states opting to cut emergency benefits early. GOP lawmakers argued the various stimulus checks combined with increased unemployment benefits disincentivized people from searching for new jobs. Of the 26 states that have so far eliminated extra benefits, 25 have been led by Republican governors.
"A recent Morning Consult poll found that 13 percent of jobless respondents turned down a job offer because they receive enough money from unemployment insurance." https://t.co/SNU9W3BiY0 https://t.co/7mUf5lBVgn

— Morning Consult (@MorningConsult) July 15, 2021
Reports as of mid-June said just over 14 million adults were collecting benefits. The most common reason for refusing a job was child care obligations followed by coronavirus concerns.