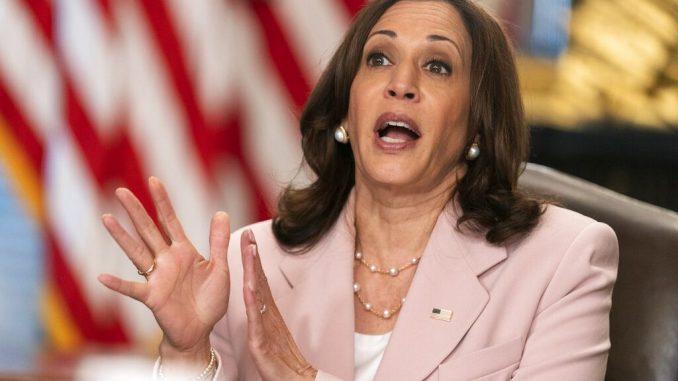 OAN Newsroom
UPDATED 7:43 AM PT – Thursday, July 15, 2021
Kamala Harris has praised the fugitive Texas Democrats who are facing criminal charges for dereliction of duty in their state. She met with Democrat members of Texas legislature Wednesday and compared them to prominent abolitionist as well as civil rights figures of the past.
Harris claimed they "took bold and courageous action" to try and derail the work of their state legislature. Earlier this week, 58 Texas Democrats took a private jet, a case of beer in tow, and fled to Washington, D.C. in an attempt to prevent Texas from passing election integrity laws.
Texas lawmakers are fighting for the rights of all Texans—and all Americans—to raise their voice through their vote.

Today, we met for the second time to discuss the path forward. pic.twitter.com/cFbXHZU7cx

— Vice President Kamala Harris (@VP) July 14, 2021
Texas authorities have said those same Democrats will now be arrested.
"This is not about one particular bill; this is political theater by and for Texas Democrats," stated state Rep. Jim Murphy (R-Texas). "We denounce that decision to flee the state and to avoid voting on critical legislation that Texans desperately need and care about. I asked the Texas taxpayers, is this what you expect from your elected representatives?"
The Texas state Senate passed election integrity bills Thursday despite the Democrats' absence.