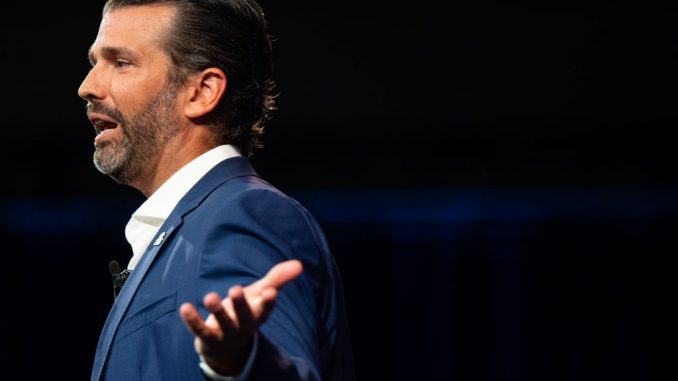 OAN Newsroom
UPDATED 1:19 PM PT – Thursday, July 15, 2021
Don Trump Jr. weighed in on the Democrats' failure to denounce and condemn communism. In a video posted to social media, the son of the 45th president called out the Biden administration and other prominent Democrats for failing to mention Cuba's communist dictatorship amid recent protests.
He pointed out how White House officials have cited the coronavirus as a reason for the protests and are trying to make Americans think communism is not the problem.
Trump Jr. shared his own experiences visiting his grandparents in Communist Czechoslovakia as a child, waiting in bread lines and observing how a repressive government damages good people. He went on to express his disdain for those aiming to bring communism to America and his support for the Cuban people as they fight for their liberation from a 62-year long dictatorship.
Trump Jr. mentioned he would be open to trading leftist, socialist flag-burning rioters in America for the freedom-seeking protesters on the island.
Protests in Cuba and the U.S. have continued as many express their desire for a humanitarian military intervention on the island, or at the very least, a direct mention of the word communism from Joe Biden and his allies.