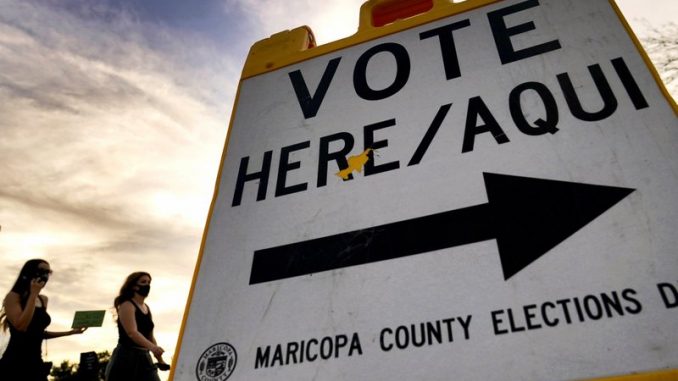 OAN Newsroom
UPDATED 6:02 AM PT – Thursday, July 15, 2021
A Republican Senate candidate in Arizona is vowing to take the seat back from Democrat Mark Kelly. Thiel Foundation President Blake Masters launched his campaign on Monday.
Masters has pledged to end illegal immigration by finishing the border wall and building an economy for families to live on a single income. He said the left has taken control of every institution and he's worried for his children's future in a declining America.
While refusing to stay silent, Masters also plans to come after Big Tech and the woke media.
"We cant take America for granted and if we want to keep it, we got to fight for it," he stated. "Because we are up against a media that lies to us, schools that teaches our kids to hate our country and corporations that have gotten so big they think they're bigger than America."
I'm running for U.S. Senate in Arizona. Let's take this seat back. https://t.co/AwujIooQjb pic.twitter.com/tSBFymzSoG

— Blake Masters (@bgmasters) July 12, 2021
Masters has never held public office and faces a large GOP primary field. This race will play a factor in determining which party takes control of the upper chamber.