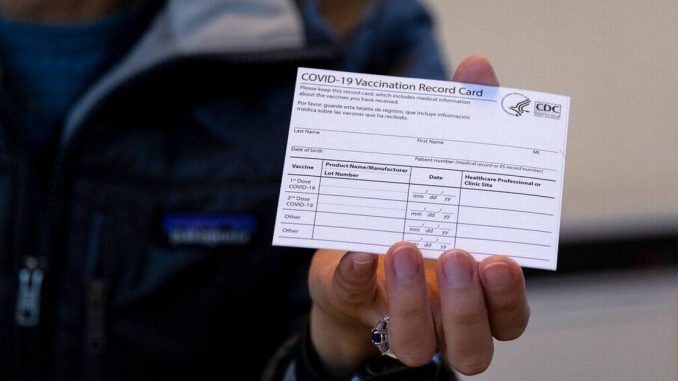 OAN Newsroom
UPDATED 9:05 AM PT – Tuesday, July 13, 2021
The White House revealed Joe Biden will support vaccine mandates made by local leaders, private companies and universities.
During a press briefing Monday, White House Press Secretary Jen Psaki confirmed the Biden administration supports vaccine mandates made at the local level. She did, however, reiterate the administration will not support federal mandates while noting it's not their decision to make.
"There will be decisions made by private-sector entities, by universities, by educational institutions and even perhaps by local leaders should they decide that is how to keep their community safe," Psaki stated. "If they decide to make that decision, we certainly support them in that step."
COVID-19 vaccination levels in adults have plateaued at approximately 68 percent.