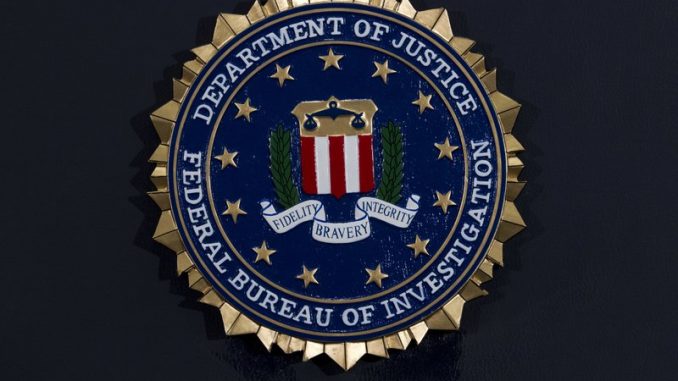 OAN Newsroom
UPDATED 10:26 AM PT – Tuesday, July 13, 2021
The Federal Bureau of Investigation is taking heat for a controversial tweet asking individuals to report their friends and family members for "suspicious behaviors" and claims of "violent extremism."
In a statement Sunday, the FBI called on Americans to participate in its program to prevent what it called "homegrown violent extremism." The agency told citizens to spy on their relatives and friends as well as report "suspicious behaviors."
Family members and peers are often best positioned to witness signs of mobilization to violence. Help prevent homegrown violent extremism. Visit https://t.co/bql36iSbig to learn how to spot suspicious behaviors and report them to the #FBI. #NatSec pic.twitter.com/ZwJp5h5bWD

— FBI (@FBI) July 11, 2021
This came after the FBI and Joe Biden falsely claimed white nationalism poses the biggest threat to homeland security. The statement does not mention the real threat of Islamic terror and critics have said it poses a constitutional problem.
Critics have also pointed out that the practice of putting friends and family up for persecution by the government was commonplace in East Germany and the Soviet Union. However, political policing comes in contradiction with American freedoms
The FBI may be helping the Democrat Party carry out its political influence even if it comes at the expense of constitutional freedoms and public trust.
The #FBI has released videos of suspects who participated in the most violent assaults on federal officers during the riots at the U.S. Capitol on January 6. Help us identify them. Submit tips at https://t.co/iL7sD5efWD. Tips can remain anonymous. @FBIWFO https://t.co/kmxRod7lSt pic.twitter.com/o5yn33pUZ3

— FBI (@FBI) July 6, 2021