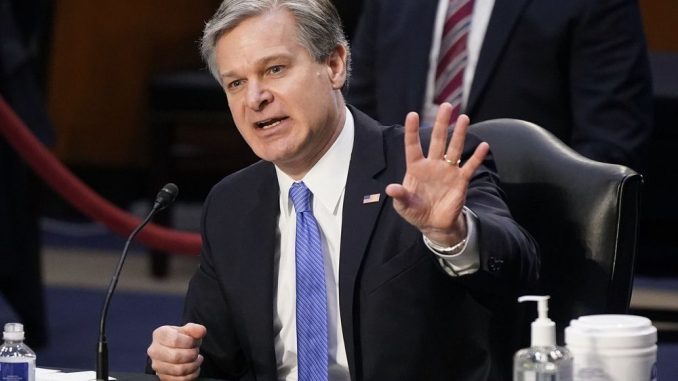 OAN Newsroom
UPDATED 3:57 PM PT – Monday, July 12, 2021
In a statement on Sunday, the FBI called on Americans to participate in its program to prevent what it called "homegrown violent extremism." The FBI told people to spy on their relatives and friends and report suspicious behaviors.
This comes after both the FBI and Biden falsely claimed white nationalism posed the biggest threat to homeland security. The statement failed to mention the real threat of Islamic terror, which critics said posed a constitutional problem.
Family members and peers are often best positioned to witness signs of mobilization to violence. Help prevent homegrown violent extremism. Visit https://t.co/bql36iSbig to learn how to spot suspicious behaviors and report them to the #FBI. #NatSec pic.twitter.com/ZwJp5h5bWD

— FBI (@FBI) July 11, 2021
"This must be fake news. They said they're asking the family to report on their families that they do think some suspicious," Former Texas Rep. Ron Paul (R) explained. "What if somebody was drinking and was a little bit rude to another member of family? 'I'll get you.' A little bit of that might go on."
Critics also mentioned the practice of putting friends and family up for persecution by the government was commonplace in East Germany and the Soviet Union. However, political policing comes in contradiction with American freedoms.
"That's what it's designed to do, to pit people against other people. To break down the normal bonds we have in community," Executive Director of the Ron Paul Institute Daniel McAdams asserted. "…Whenever everyone is suspicious of everyone else, the only one you can turn to is the government and that's what it's all about."
Critics went on to say the FBI is helping the Democrat party carry out its political influence, even if it comes at the expense of constitutional freedoms and public trust.