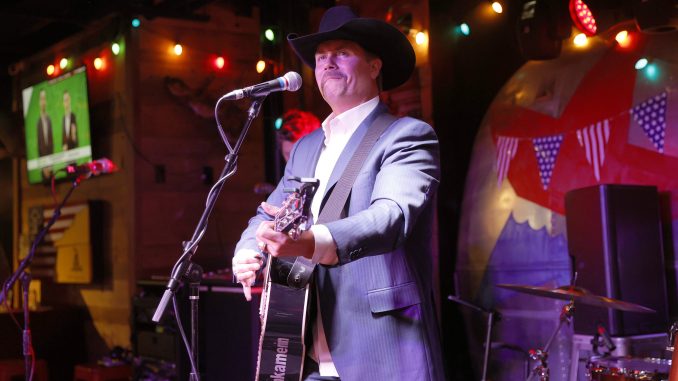 OAN Newsroom
UPDATED 2:04 PM PT – Monday, July 12, 2021
John Rich, the man behind country hits such as "Shuttin' Down Detroit" and "Country Done Come to Town," has warned of a growing divide between the artists within one of America's most traditional styles and the forces behind the scenes. In an interview with Breitbart News on  Saturday, Rich said as the Democratic party has become more emboldened over the last year, Democrats who have their stock in country music have followed suit.
"What you've got is a really interesting scenario here where the industry of country music is…the majority is very liberal," he explained. "They've been that way for a long time and it's interesting that the industry that puts out country music doesn't really align with a lot of the audience."
There are many conservative country music singers that just won't say anything to push back against the ideologies that aim to erase what they care about. Why? You know why. I hope soon we see them start to speak up. The country music industry is out of touch with the audience.

— John Rich (@johnrich) June 10, 2021
While Rich didn't have the statistics on the scope of liberal influence on country music, some digging into the biggest names in the genre and corresponding Federal Election Commission filings have painted a pretty clear picture. One of the largest labels in country music is Universal Music Group Nashville, which is a subsidiary of UMG run by Mike Dungan.
In the last year, Dungan donated to the campaigns of Georgia Sen. Jon Ossoff (D), Democratic National Committee Chair Jaime Harrison and Joe Biden. He has also made repeated donations to the Democrats' virtual fundraising arm known as Act Blue.
Another country music heavyweight is Warner Music Group Nashville, whose CEO John Esposito has given money to the Senate Majority Pac founded by "experienced and aggressive" Democrat strategists, the failed congressional campaign of a Kentucky Democrat and Act Blue.
"Why don't we see other country artists, who we assume are probably conservative, why don't we see them speaking out?" He questioned. "The answer is because they still want to get their records played."
FYI: To any of Biden's missionaries who feel moved to knock on my door to push me to get the jab, I'll kindly invite you in, tell you about Jesus and make you listen to Ronald Reagan speeches until dinner. If you're still here, we'll have a slow, full reading of the Constitution.

— John Rich (@johnrich) July 6, 2021
Rich added it hasn't always been this way and the surge in censorship was a relatively new trend.
"Over the years, the industry has never really come out really strongly about their liberal edge that they have until recently," he expressed. "Maybe in the last six to 12 months."
However, it's a trend that Rich hoped parents would be able to stop from spreading. He went on to warn moms and dads their children look to them as examples of how to respond to this type of discrimination.
"If they hear mom and dad saying something around the dinner table, but then they zip their lips when it comes to say it out in the open and they won't say it," he explained. "What do you think the kids are going to do 15 to 20 years from now when they run into this situation.'
If parent's need inspiration to stand up for themselves and their children, Rich says look no further than the words of our founding fathers. He went on to reference "give me liberty or give me death" as the founding phrase of this country.