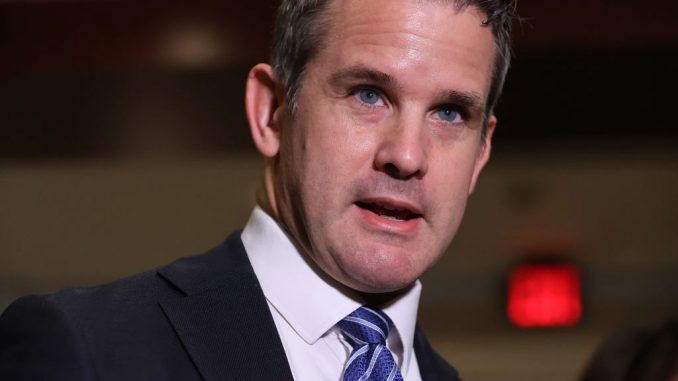 OAN Newsroom
UPDATED 6:32 PM PT – Sunday, July 11, 2021
Critics of Joe Biden's withdrawal from Afghanistan have been speaking out against the move, claiming it may not last long. On Sunday, Illinois Rep. Adam Kinzinger (R), who served in Afghanistan as a lieutenant in the Air Force, said the withdrawal symbolizes the resolve of the Taliban.
Kinzinger went on to say U.S. troops will likely have to re-enter Afghanistan to quell the Taliban's offensive in the country. The terrorist organization recently claimed to have recaptured around 85 percent of the Middle Eastern country.
This includes the key U.S. Bagram Air Base near Kabul, which was vacated by American troops last week. Kinzinger added, it's only a matter of time before we see the collapse of the Afghan government.
Former Obama-era Secretary of the Department of Homeland Security Jeh Johnson said he believes Biden should leave troops in the country. Johnson advised the Biden administration to leave around 2,500 troops to work counterterrorism.
However, he remains confident in America's ability to respond to terrorist threats in Afghanistan even if operations are outside it's borders.
Additionally, Department of Defense Spokesperson John Kirby has defended the administration's decision, stressing the U.S. is not walking away from our relationship with the Afghan government. He said Biden plans on supporting officials with financial and advisory resources.
He also reflected on the Biden administration's concern with the Taliban's momentum and said they are looking into options to deter their rise in the region. In the meantime, Biden plans to bring forward the full withdrawal of U.S. troops from Afghanistan by Aug. 31.