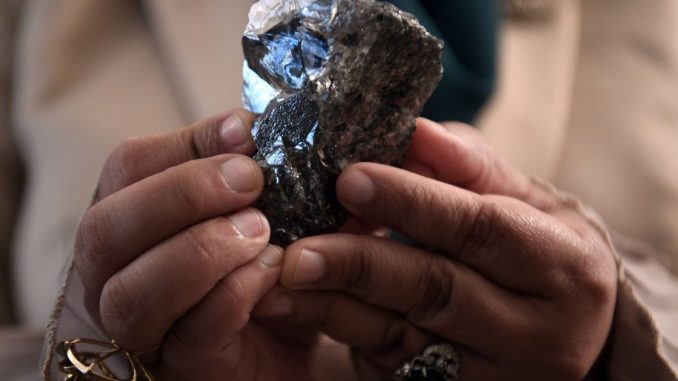 OAN Newsroom
UPDATED 12:56 PM PT – Sunday, July 11, 2021
A mining company unearthed a large diamond, which weighed over 1,000 carats in Botswana. The Southern African nation's president presented the rare diamond to the world earlier this week.
The stone was discovered at the Karowe diamond mine and is the largest diamond to have ever been discovered. Weighing 1,174 carats, the diamond is the second massive stone found in the country within a month.
I am pleased that in the diamond narrative being developed, young people are finally becoming part of the story!

Today during the @LucaraDiamond presentation of the 1.174-carat diamond, I made an announcement that HB Antwerp has offered to house in ??Belgium, pic.twitter.com/zcaPwQQJgT

— Dr. Mokgweetsi E.K Masisi (@OfficialMasisi) July 7, 2021
Botswana President Mokgweetsi Masisi said diamond mining in the country continues to provide great benefits to his people.
"In order to deliver the best return for our people, for our roads, for our hospitals, for our schools, for our environment and for development," he expressed. "This is Botswana."
Officials say the mine also brought the world's second largest diamond in 2019, which weighed more than 1,700 carats.