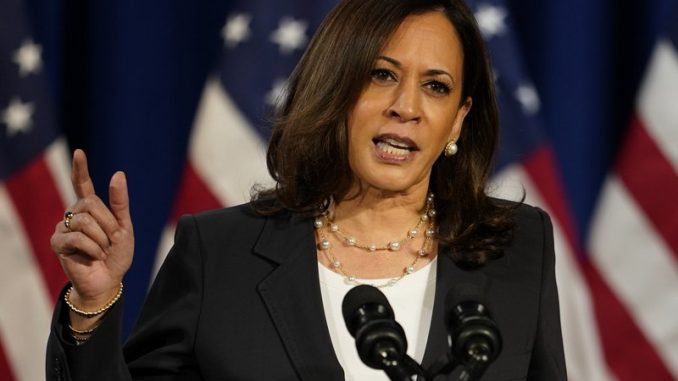 OAN Newsroom
UPDATED 9:53 AM PT – Sunday, July 11, 2021
Kamala Harris received backlash for her implication that rural Americans don't have access to photocopiers. In an interview with BET late last week, she discussed what would be involved with implementing voter ID laws.
Voter ID laws would require Americans to include a photocopy of their ID with their mail-in ballots. Harris claimed that rural Americans would find it impossible to vote by mail with an ID.
"In some peoples mind, that means, well, you're gonna have to Xerox or photocopy your ID to send it in to prove you are who you are," she stated. "Well, there are a whole lot of people, especially people who live in rural communities… there's no Kinkos, there's no Office Max near them."
Over 80% of Americans support voter ID! https://t.co/fYUcw5Ppo3

— Brigitte Gabriel (@ACTBrigitte) July 9, 2021
Harris went on to say she understood the importance of identifying and tracking who has voted, but claimed the administration feared the new ID laws passed in Republican-led states would suppress votes. She comments faced heavy criticism, as many argued access to a photocopier was possible despite living in rural areas.
This comes on the heels of the Democrat fight to bring back plans to federalize elections. The Biden administration announced the new push Thursday and sent Harris to the media to advocate on the bill's behalf.