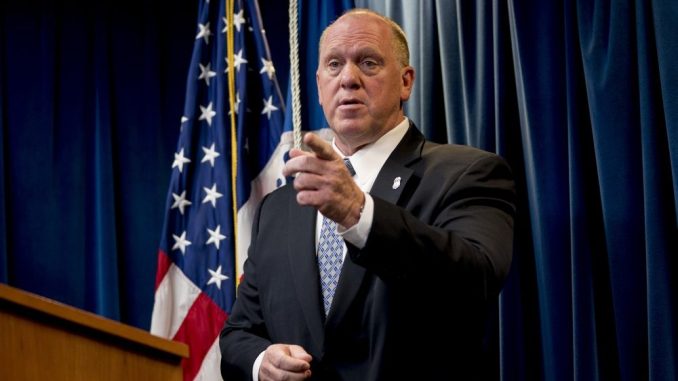 OAN Newsroom
UPDATED 2:15 PM PT – Sunday, July 11, 2021
Former acting U.S. Immigration and Customs Enforcement director Thomas Homan slammed the Biden administration for attempts to remove a Trump-era health rule at the border. In an interview on Saturday, Homan warned of bad things to come if the Biden administration removed a rule allowing for the rapid expulsion of migrants due to the pandemic.
The Trump administration enacted the rule in March 2020, which allowed for migrants to be expelled from the border often immediately without detention. Homan predicted the change to happen because Democrats have wanted open borders and warned the consequences would be catastrophic.
The Biden Administration's open border policies have failed the American people. #CPACTX pic.twitter.com/0a27S4KJq6

— CPAC 2021 (@CPAC) July 9, 2021
In the month of May, 112,000 of the 180,000 reported migrants were expelled due to the policy known as Title 42. Many Trump-era officials have warned without Title 42, the surge in migrants entering the U.S. would increase.
Homan went on to call the Biden border policy "inhumane" after children were abandoned at the border.