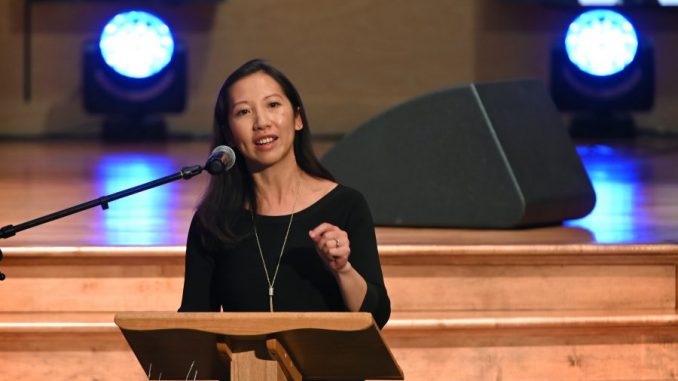 OAN Newsroom
UPDATED 10:45 AM PT – Sunday, July 11, 2021
CNN advocated for life to be made difficult for any individual who has made the decision to not receive the COVID-19 vaccine. On Saturday, CNN medical analyst Dr. Leana Wen said incentivizing vaccines should be the top priority of leaders and employees.
The former Planned Parenthood president suggested the Biden administration should push employers to test unvaccinated employees weekly. Speaking on schools, Wen said not mandating vaccine certification was a failure of the Biden administration.
Speaking soon with @AnaCabrera @CNNnewsroom: To increase #covid19 vaccinations, we need to make being vaccinated the easy choice and being unvaccinated the hard one.

There should be vaccine requirements at more workplaces (those opting out need, say, twice-weekly testing).

— Leana Wen, M.D. (@DrLeanaWen) July 7, 2021
"That's the big mistake of the Biden Administration I think so far, to not get behind vaccine credentialing in some way," she stated. "…How would you know who's vaccinated and who's not?"
Wen has previously promoted the federal government pushing so-called vaccine credentials into other sectors of life. She said she believed vaccine credentials should be the only reason for mask mandates to lifted because without credentialing, there was no way to know who has been vaccinated and who has not.