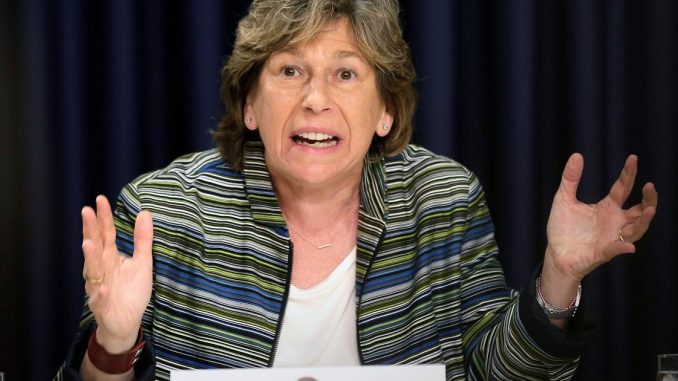 OAN Newsroom
UPDATED 9:31 AM PT – Saturday, July 10, 2021
Head of the American Federation of Teachers announced her plan to sue individuals and groups who oppose critical race theory. In an interview this week, Randi Weingarten compared the fight to teach the radical left wing theory to teaching biology in classes.
She also said she believed the U.S. was founded to ensure that only white men "of a certain ways" had a vote. While she claimed teachers have been bullied into not teaching so called "honest history," she ignored the parents targeted by school and political officials trying to fight back.
"It basically says that you can only teach slavery as if it was a deviation from the Founders," she claimed. "No, that's completely the opposite of our professional responsibility and our standards that says we have to teach honest history."
AFT Union Boss Vows to Defend Teachers who break the law by teaching Critical Race Theory in states that have banned CRT. https://t.co/81Zv5Hxgyx

— WVGOP (@WVGOP) July 8, 2021
Weingarten announced the AFT union would head to court in effort to stop state laws from prohibiting CRT. The AFT receives a portion of the over $70 billion in federal tax dollars given to education and intends on dipping into this in its legal battle.
Meanwhile, grassroots opposition to CRT has proven effective with more than half of Americans opposing the pernicious theory.