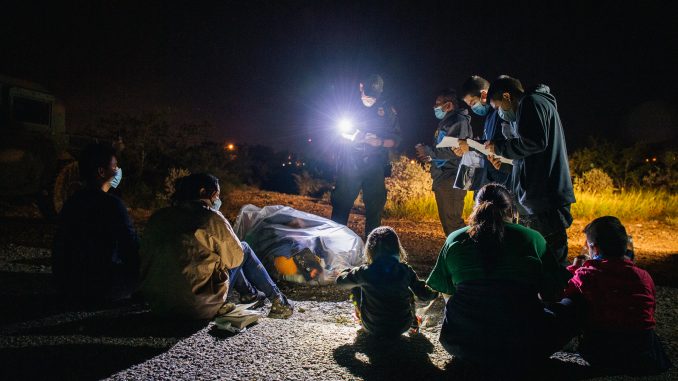 OAN Newsroom
UPDATED 6:16 PM PT – Friday, July 9, 2021
A former Customs and Border Protection deputy commissioner declared the border crisis to be unlike anything he has ever seen. In an interview on Thursday, Robert Perez claimed such high numbers of people attempting to cross into the U.S. hasn't been seen in 20 years, which has resulted in a serious national security issue.
Perez, who left office last month, stressed the rising numbers have led to an increase in drugs and migrants with criminal convictions into the country. He warned the border crisis has become interlaced with a variety of criminal activities such as drug and human trafficking.
President Biden has yet to visit the border.

The crisis is escalating, and illegal drugs and immigrants are continuing to spill over as Biden continues his open borders policy.

— GOP (@GOP) July 9, 2021
In the month of May, there were reports of over 180,000 migrants who arrived to the southern border. Perez argued the U.S. immigration system was not designed to handle such large numbers of illegal immigration.
Perez went on to urge Congress to fix the country's broken and insecure border before it's too late.