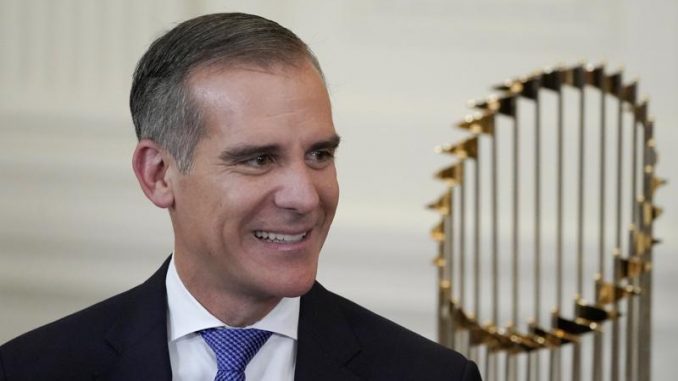 OAN Newsroom
UPDATED 1:40 PM PT – Saturday, July 10, 2021
Joe Biden nominated long-time ally and Los Angeles Mayor Eric Garcetti (D-Calif.) to serve as U.S. Ambassador to India. Garcetti was officially nominated on Friday following months of speculation.
The two-term mayor served as one of Biden's national campaign co-chairs. Garcetti has been caught in the cross-hairs of several City Hall scandals, including an ongoing federal investigation on corruption charges involving one of his deputy mayors.
Today, the President announced that I am his nominee to serve as U.S. Ambassador to India. I am honored to accept his nomination to serve in this role.

— MayorOfLA (@MayorOfLA) July 9, 2021
"I have committed my life to service as an activist, as a teacher, as a naval officer, as a public servant, and if confirmed, next as an ambassador. Part of that commitment means that when your nation calls, you answer that call," Garcetti stated on Twitter. "Should I be confirmed, I'll bring this same energy, commitment, and love for this city to my new role."
If confirmed, Garcetti will be tasked with handling the overwhelming surge of COVID-19 cases in India. He would become the first mayor of Los Angeles to willingly leave office before the end of his term in over 100 years.