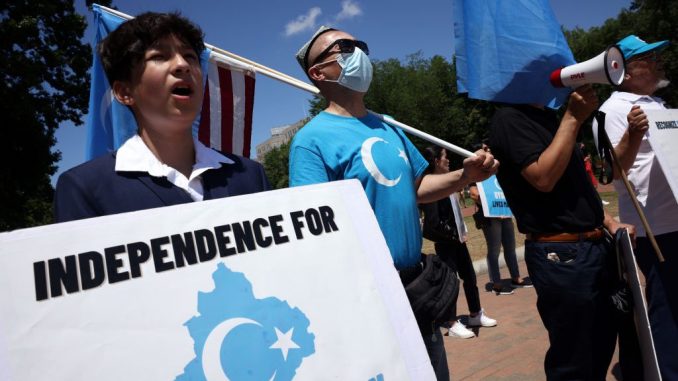 OAN Newsroom
UPDATED 3:29 PM PT – Friday, July 9, 2021
The White House is set to blacklist more than 30 companies linked to Russia, Iran and China. The blacklist will reportedly affect 34 entities and is set to officially go into effect on Friday.
Of those companies, 14 are China-based and are accused of aiding China's human rights abuses against the Muslim minorities in the Xinjiang province.
United Nations experts and rights groups have estimated that more than a million people, most of them Uighurs and members of other Muslim minorities, have been detained in recent years in a large system of camps in Xinjiang.
Today marks 100 years of Communist Party control in China.

Let's pause to recognize the victims of CCP rule—from Tiananmen Square to Hong Kong to the camps in Xinjiang—including the 600,000 Americans who died from COVID-19. We demand justice and transparency on their behalf.

— Kevin McCarthy (@GOPLeader) July 2, 2021
As of now, the Biden administration has not commented on why the other companies are being added to the list. In the meantime, U.S. firms will not be able to conduct business with any entities on the list without obtaining a waiver.