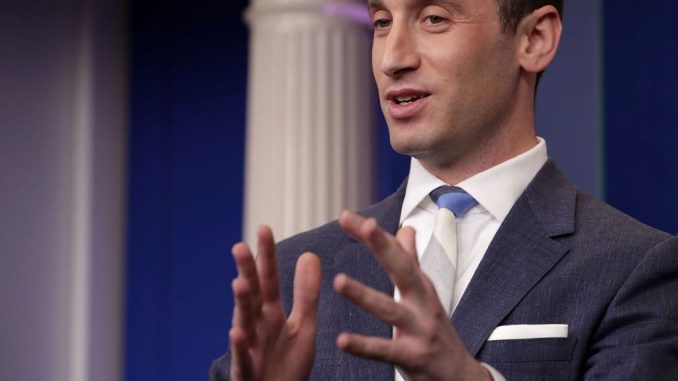 OAN Newsroom
UPDATED 4:43 PM PT – Friday, July 9, 2021
Former top aide to President Trump, Stephen Miller, condemned Joe Biden's mishandling of the country. In addition, Miller said the 45th president set Biden up for success.
During an interview on Thursday, Miller pointed out that no president in history was dealt a better hand than Biden. He highlighted President Trump's historic peace deals in the Middle East, strong southern border and booming pre-pandemic economy.
"Think about what President Trump left him and what it's become," said Miller.
Biden Admin: "Look, we don't tear up international agreements, we're not Trump. The adults are back."

Reporter: "Yeah, but what about the Mexico City policy?"

Biden Admin: "That doesn't count."

Reporter: "Asylum Cooperation Agreements?"

Biden Admin: "Also doesn't count." https://t.co/H5V8QkX1YX

— Dan Crenshaw (@DanCrenshawTX) July 7, 2021
He added, we now "have cities out of control with crime. We have the Middle East in tatters. We have Afghanistan falling to pieces. We have an economy with massive inflation, runaway spending, and we have jobs that should be filled that cannot be filled."
Miller went on to call Biden's America a disaster, saying it's leading to an "era of malaise, suffering and economic stagnation."