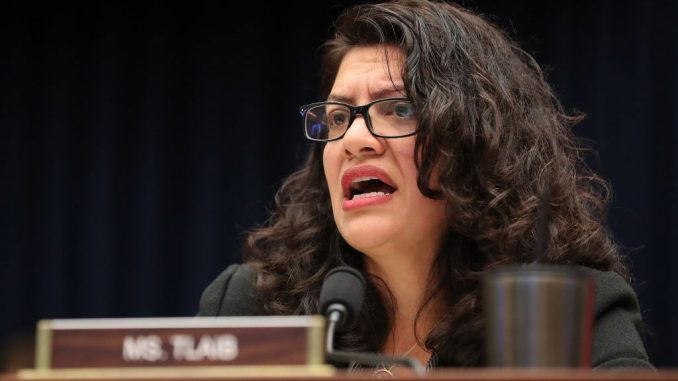 OAN Newsroom
UPDATED 5:37 PM PT – Thursday, July 8, 2021
Rep. Rashida Tlaib (D-Mich.) has extended her calls to defund the police to federal law enforcement agencies. In a recent interview, the Democrat congresswoman said she wants to eliminate funding for the Department of Homeland Security (DHS), particularly its' border protection and immigration enforcement agencies.
"We must eliminate funding for CBP, ICE and their parent organization, DHS," said Tlaib.
She accused law enforcement of inhumane treatment of illegal migrants and so-called "racism" yet again. This comes as roughly half a million illegal immigrants have entered the U.S. so far this year as part of the Biden border crisis.
It wasn't an accident. Policing in our country is inherently & intentionally racist.

Daunte Wright was met with aggression & violence. I am done with those who condone government funded murder.

No more policing, incarceration, and militarization. It can't be reformed.

— Rashida Tlaib (@RashidaTlaib) April 12, 2021
"Time after time we have seen it as advocates on the ground, as human services agencies on the ground continue to see over and over again, that these agencies are inept to humanely guiding migrants through our immigration system and instead they further continue to terrorize migrant communities located within our communities," Tlaib said.
Tlaib called for immigration reform that would essentially give illegals a free pass. Meanwhile, immigration officials said they are currently lacking resources to stave off the wave of illegal immigration that overwhelms their facilities.