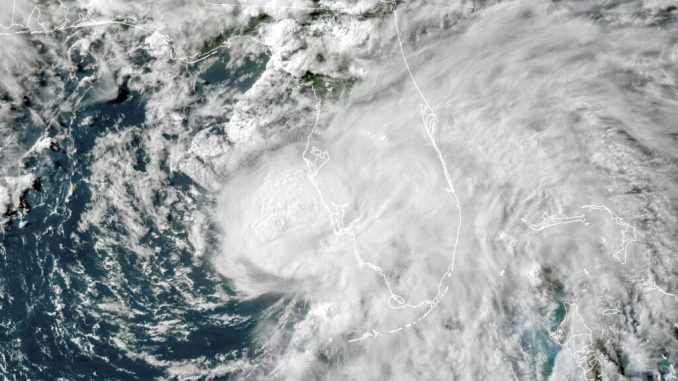 OAN Newsroom
UPDATED 4:18 PM PT – Friday, July 9, 2021
Millions of Americans have been under flood and storm watches as Tropical Storm Elsa moved up the northeast. Around 40 million people from New Jersey to Maine remained under flood watches as the storm has been reported to move northeast at around 25 miles per hour with maximum sustained winds of around 50 miles per hour.
Reports on Friday afternoon mentioned Elsa had moved over to Rhode Island with states in the New England area affected by the worst of the rain. However, states like New York and New Jersey were still taking a beating even after the main storm had moved on.
Here are the 11am (7/9) key messages on #Elsa. Heavy rain will continue across portions of New England today. Information specific to your area can be found at https://t.co/SiZo8ohZMN. pic.twitter.com/LRpAyPASLM

— National Hurricane Center (@NHC_Atlantic) July 9, 2021
"We've had a lot of rain. We've had a lot of wind over the past few days, so the ground is quite saturated," Nassau County Executive Laura Curran explained. "Areas on the south shore especially that are prone to flooding because the ground is saturated, we are looking out for more flooding happening there."
New York city saw flooding not only in the streets, but in the subways as well. Officials warned it would continue to flow through the cracks, vents and stairwells into the subway stations.
Reports early Friday put Elsa just a few miles off Atlantic city, New Jersey, which  brought heavy rains, strong gusts and even tornado threats. Experts from the National Weather Service announced they were headed to southern New Jersey to determine if a tornado touched down in the area during the overnight hours.
Damage included uprooted trees and a flattened recreational area. Officials warned while the storm was moving quickly, it shouldn't be taken lightly.
"Please be safe. Particularly if you're on the coast, take this warning seriously," Gov. Phil Murphy (D-N.J.) asserted. "Charge your stuff up, stay safe, and again, if you lose your power, jump at the opportunity to report that and don't go near any downed lines."
We're closely monitoring Tropical Storm Elsa as it moves across New Jersey. Stay safe:
?Report outages
⚠️Beware of and report downed power lines
?Charge your devices
?Avoid unnecessary travel
?Turn around, don't drown
?Stay updated: @ReadyNJ pic.twitter.com/ZkS4Re6UKt

— Governor Phil Murphy (@GovMurphy) July 8, 2021
Reports say tens of thousands of people from Delaware to Massachusetts have gone without power. Elsa has already been blamed for one death after severe winds in Jacksonville, Florida brought a tree down on two cars. In South Carolina, a coast guard air station rescued a family who had become stranded on an island after their boat drifted off a beach.
Elsa is ultimately expected to move into the Atlantic off Canada by Friday evening.