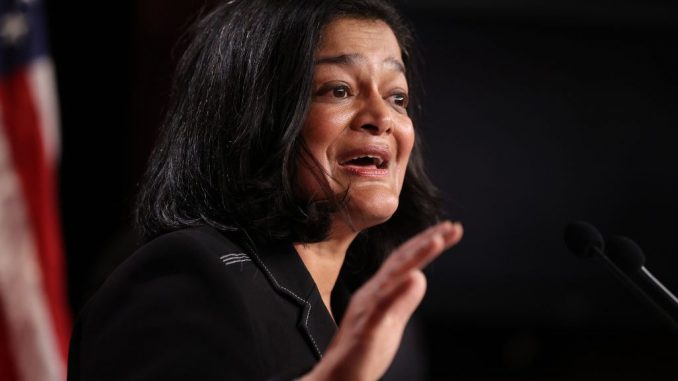 OAN Newsroom
UPDATED 3:59 PM PT – Thursday, July 8, 2021
The Medicare for All PAC has released a new advertisement urging Joe Biden to step in and act amid GOP pushback. In the ad, the Medicare for All PAC claimed expanding Medicare and lowering the age to 60 would help the nation's overall economy recover.
The ad is scheduled to run in swing districts in hopes of gaining Biden and Congress member's attention. Additionally, hoping to expand Medicare with the reconciliation package which focuses on Democrat economic priorities.
FIRST IN HUDDLE — The Medicare for All PAC, chaired by Rep. Pramila Jayapal (D-Wash.) is out with a new 30-second ad urging Biden and members of Congress to expand Medicare in the reconciliation package. It'll run in swing districts. pic.twitter.com/Vog66r43SM

— Nicholas Wu (@nicholaswu12) July 8, 2021
This comes as the Affordable Care Act, otherwise known as Obamacare, was preserved in a 7-to-2 vote with a conservative Supreme Court in June. Yet, many Republicans have expressed serious disagreements with Medicare for All, along with the controversial idea of creating a public alternative to private health plans.
Medicare for All is chaired by Democrat Rep. Pramila Jayapal (Wash.). Jayapal has used COVID-19 as a way to introduce Medicare for All, saying citizens have lost coverage this year due to the pandemic.
In March, Jayapal and others reintroduced a bill supporting the health care coverage, a bill not supported by Biden. This support did not come as a surprise, as Bernie Sanders and Jayapal announced proposals back in 2019 to make the federal government the largest insurer of Americans, replacing private insurance with a publicly run insurer.
When we say Medicare expansion, it's not lowering the eligibility age OR expanding benefits. It's BOTH — and it's popular across America.

— Rep. Pramila Jayapal (@RepJayapal) July 8, 2021
Though many Republicans have mentioned they don't support Medicare for All due to the cost and elimination of private insurance with many medical professionals not willing to participate in government run health care, leading to many people losing their current doctor.
Costs for this type of health care are estimated to be $3 trillion a year, directly effecting taxpayers.