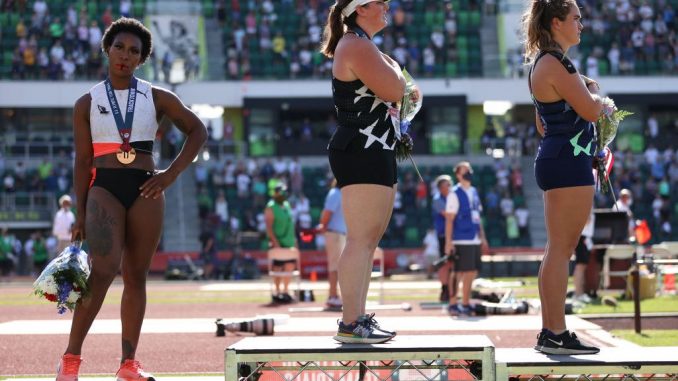 OAN Newsroom
UPDATED 7:40 PM PT – Thursday, July 8, 2021
House Republicans have expressed their concerns about U.S. Olympic athletes protesting against America. A group of 39 Republicans recently penned a letter to the U.S. Olympic committee, urging them to enforce rules in the international Olympic charter. Thus, prohibiting political expression.
The letter's signees included Reps. Dan Crenshaw (R-Texas), Madison Cawthorn (R-N.C.) and Lauren Boebert (R-Colo.). "We are deeply concerned by the growing trend of American athletes taking advantage of the international platform afforded by the Olympic Games to perpetuate divisive, hateful and anti-American ideologies," the lawmakers said in the letter.
She does not represent America.

She represents the hateful left. https://t.co/VkAXhcfHMn

— Rep. Madison Cawthorn (@RepCawthorn) July 3, 2021
This comes as multiple U.S. Olympic athletes, including BMX freestyle rider Chelsea Wolfe and hammer thrower Gwen Berry have vowed to express anti-U.S. sentiments during their appearances at the games. Meanwhile, the White House has continued to side with the anti-American athletes.
Republicans have said they hope all athletes representing America at the Olympic Games do so patriotically. "It is our hope that members of the U.S. Olympic Team stop abusing their platform to spout shameful anti-American rhetoric," they said.