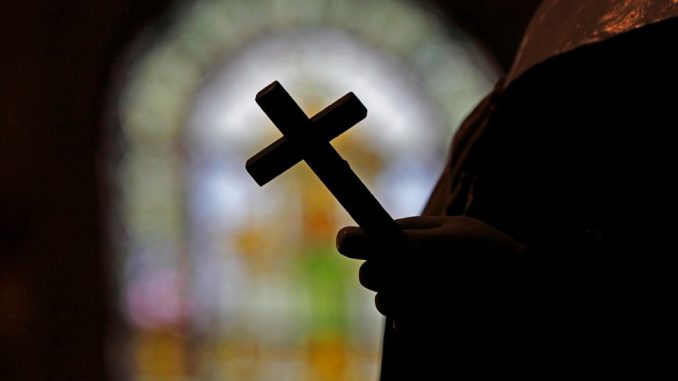 OAN Newsroom
UPDATED 10:33 AM PT – Friday, July 9, 2021
A Florida couple is trying to take back their large donation to a Catholic school that, according to them, have caved to woke ideology. On Wednesday, attorney Adam Levine, who filed a lawsuit on behalf of Anthony and Barbara Scarpo, said Academy of the Holy Names is more focused on racially divisive themes than Catholic values like they advertise.
On top of the their daughter's $22,000 a year tuition, the Scarpo's pledged to donate $1.3 million to the school back in 2017. After paying more than $240,000 of their pledge, however, attorney Levine said they now feel cheated because the school is failing to deliver on their promise of Catholic education.
Meanwhile, Academy of the Holy Names denied any wrongdoing and said they are prepared to defend themselves in court. In fact, the Tampa area lawyer representing the school, Gregory Hearing, hinted at a possible countersuit that would demand the couple pay the remainder of their pledge. He went on the call the lawsuit none other than a "publicity stunt."
"We can discern no motivation behind the lawsuit other than attention seeking by your clients and a desire by you to build a brand," Hearing noted in a response letter.
The Scarpo's pointed out they aren't the only parents concerned about the educational direction of the Catholic school. They claimed the mainstream Catholicism in which they expected is no longer being embraced.
"The continued indoctrination of your twisted version of social and racial justice, equity, inclusion, sexuality and today's politically correct narrative has permeated like a stench through the halls of the Academy," noted Mr. Scarpo. "And been allowed to seep into the minds of our children, causing stress, anger, guilt and confusion."
A spokesperson for the Academy of the Holy Names claimed its curriculum includes social justice and concern for marginalized people, which "is, and always has been, based on Catholic values and rigorous academic standards."