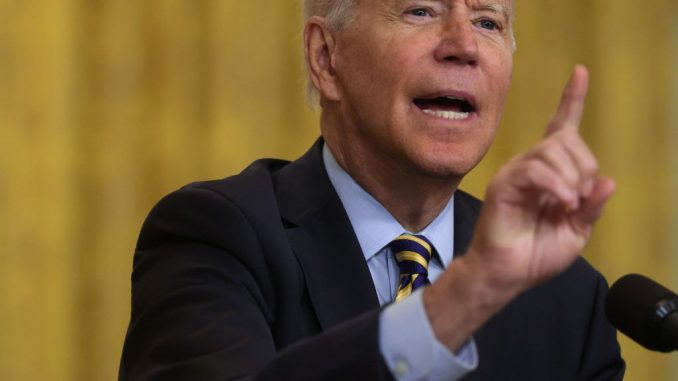 OAN Newsroom
UPDATED 10:43 AM PT – Friday, July 9, 2021
Joe Biden has decided to speed up the already rocky U.S. troop withdrawal from Afghanistan, even as the Taliban continues to gain strength in the region. Speaking from the White House on Thursday, Biden said troops will be home by Aug. 31, which is earlier than the original deadline of Sept. 11.
He said there will still be a diplomatic and humanitarian presence in the nation moving forward, but the Afghan military will no longer be supported by U.S. forces. He painted a grim outlook of Afghanistan's future, insisting no amount of American presence could resolve the country's vast array of issues.
"Nearly 20 years of experience has shown us that the current security situation only confirms that 'just one more year' of fighting in Afghanistan is not a solution, but a recipe for being there indefinitely," said Biden.
Biden instead argued American resources are better spent elsewhere, such as improving the U.S.'s counterterrorism measures in other regions of the world.
"We are repositioning our resources and adapting our counterterrorism posture to meet the threats where they are now significantly higher: in South Asia, the Middle East and Africa," said the Democrat.
In the meantime, the Taliban has taken over nearly 10 percent of Afghanistan in just the past week alone, raising questions about Biden's decision to withdrawal American forces. However, Biden has continued to defend his decision and claims the U.S. did what it needed to do in Afghanistan, but this is in no way a "mission accomplished" moment.
The U.S. has been in Afghanistan for 20 years and it remains America's longest running war.