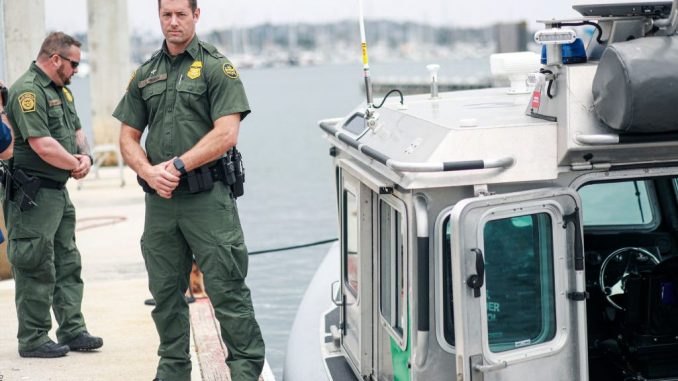 OAN Newsroom
UPDATED 11:57 AM PT – Friday, July 9, 2021
On Thursday morning, eight people were reportedly hospitalized after a suspected smuggling vessel capsized in Encinitas, California.
After a short search, agents discovered eight people suffering various symptoms of hypothermia and transported them to a nearby hospital for care. Additionally, officials found 18 life jackets in the panga, suggesting there may have been 18 individuals originally on the vessel.
Encinitas Fire Department Battalion Chief Jim Mickelson said the migrants may have been trying to get close to shore, but the elevated surf caused the vessel to capsize. "They obviously tried to get as close to the beach as they could and with the elevated surf, probably caused the panga to overturn in the surf line," Mickelson said.
Coast Guard Lt. Commander Dewey Worker went on to highlight how Border Patrol officials have apprehended more than 1,200 migrants trying to enter the U.S. from the California coast this year. "It's not abnormal unfortunately, but it's very risky and there's a lot of danger as you see here when the vessel capsized," said Worker.
At this time, authorities are investigating where the small boat came from and are looking for any other migrants involved.