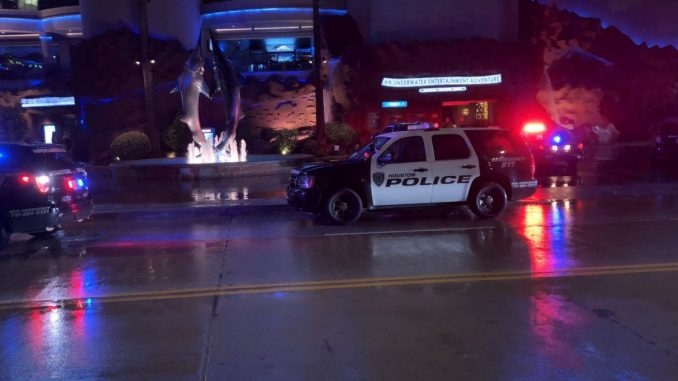 OAN Newsroom
UPDATED 1:22 PM PT – Friday, July 9, 2021
A shooting at a restaurant in downtown Houston has left two dead, including the suspect, and a woman injured.
In a press conference on Thursday, Executive Assistant Chief Matt Slinkard from the Houston Police Department said authorities responded to gunfire inside the downtown aquarium restaurant shortly after 8 p.m. local time. According to Slinkard, a man and woman were sitting at the bar when another man approached the area and opened fire, killing the man and injuring the woman.
Executive Chief @MattSlinkard Media Briefing on Fatal Shooting at 410 Bagby Street https://t.co/sWKshmc1BL

— Houston Police (@houstonpolice) July 9, 2021
Slinkard added, the suspect then turned the gun on himself after shooting at the victims. A witness during the shooting recalled running with others to find a place to cover themselves for safety. The woman injured was taken to a local hospital and is currently in stable condition.
A preliminary investigation has suggested the two parties were not together and had very little or no interaction before the shooting occurred. Slinkard stressed there is still "a lot" of investigating to be done.