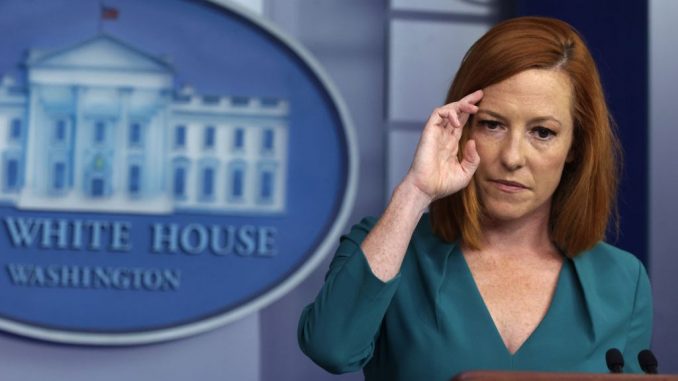 OAN Newsroom
UPDATED 1:39 PM PT – Wednesday, July 7, 2021
As Americans continue to voice concern over the sharp rise in national gas prices, it has appeared the Biden administration has different priorities. In a briefing on Tuesday, White House Press Secretary Jen Psaki was asked how or if Joe Biden plans to stop this costly trend. This comes as Americans are now paying at least $3 a gallon with prices hitting a 7-year high.
Many Republicans have pointed to Biden's energy policies, including his restrictions on U.S. oil drilling, as the causes behind the rise in price. However, Psaki went on to say there may be other reasons that the national gas price is up 40 percent since last year.
Prices at the pump this week are almost $1 more than they were this time last year. If that's not a reason to start paying attention to #GasPrices, we don't know what is! pic.twitter.com/2ylTo80yHf

— GasBuddy (@GasBuddy) July 6, 2021
"I think sometimes there's a misunderstanding of what causes gas prices to increase and so, to convey to the American people that we're working on it and certainly the supply availability of oil has a huge impact," said Psaki.
Meanwhile, during a recent interview, the head of petroleum analysis at GasBuddy, Patrick De Haan, said gas prices are expected to increase through August. He predicted they will stay relatively high until the fall. In addition, he believes many Americans who are still grappling with the aftermath of Democrat-led lockdown orders will be forced to dig a bit deeper in their pockets.