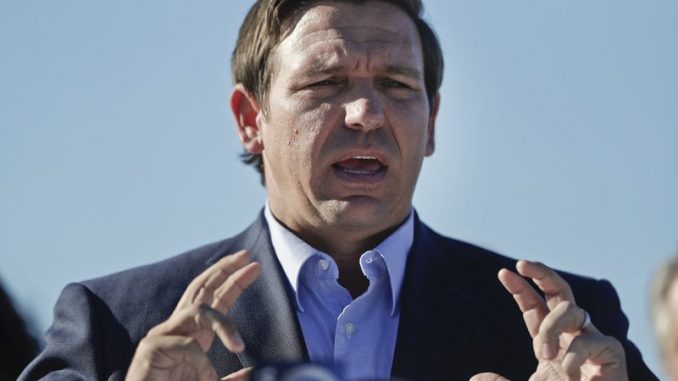 OAN Newsroom
UPDATED 1:20 PM PT – Tuesday, July 6, 2021
Gov. Ron DeSantis (R-Fla.) delivered the latest information known about tropical storm Elsa. On Tuesday morning, the Florida governor said the storm was expected to bring strong winds, rain and potential isolate tornadoes.
This report came after officials issued a hurricane watch for parts of west-central Florida. When DeSantis gave the update, the storm was said to be 55 miles west of Key West and moving northwest at 12 miles an hour with winds near 70 miles per hour.
2pm EDT 6 July– Air Force Reserve Hurricane Hunters found #Elsa's max sustained winds are near 70 mph. A special advisory was issued to raise the short-term intensity forecast & to issue Hurricane Warnings for parts of the Gulf Florida coast.

Latest: https://t.co/905zOAYiId pic.twitter.com/ZoyKfKwrqG

— National Hurricane Center (@NHC_Atlantic) July 6, 2021
Elsa is expected to make landfall along Florida's west coast on Wednesday and could reach hurricane status by Tuesday evening. DeSantis announced both tropical storm warnings and hurricane warnings for various areas of the Sunshine State.
"Most of the rainfall is gonna be east of the center of the storm," DeSantis explained. "Right now, there are tropical storm warnings for 22 counties along Florida's west coast and a hurricane watch is now in effect for the Florida coast stretching from Pinellas County to Dixie County."
DeSantis went on to encourage residents to heed all warnings from local officials, be prepared with enough food and expect to be without power for a few days.